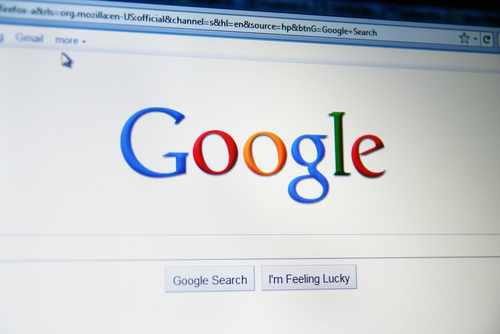 UPDATED:
According to ICOA executives speaking to CNET
,
the widely disseminated press release that went out this morning about Google buying the company was, apparently, false.
Google has purchased public Wi-Fi provider ICOA for $400 million. At least, that seemed to be the story for a couple of hours this morning. ICOA's services power Wi-Fi hotspots at public locations such as airports and restaurants; it also offers "back office solutions" for hotspot operators and wireless service providers. In total, it owns Wi-Fi installations—generally compatible with 802.11x technology—in 30 states.
A press release
suggested that Google is looking to "further diversify [its] already impressive portfolio of companies." (While the spelling mistakes in that press release might have raised something of a red flag, it's an unfortunate fact of press releases that many are riddled with misspellings and grammatical errors, even the legitimate ones.) Hoax aside, Google's definitely taken an interest in Wi-Fi infrastructure in the past.
In September
, Boingo Wireless announced a month of free Wi-Fi at 4,000 of its hotspots across the country, courtesy of Google Play. Indeed, Google has focused increasingly on IT infrastructure in general. Earlier in November, the company announced that it had begun connecting homes in Kansas City to its Google Fiber broadband network, which it claims can deliver the Web at speeds up to 100 times faster than current broadband services. In its initial blog posting on the Google Fiber project, Google claimed that ultra-fast Internet would significantly benefit consumers and businesses alike. "Gigabit speeds will get rid of these pesky, archaic problems and open up new opportunities for the Web," it wrote. "Imagine: instantaneous sharing; truly global education; medical appointments with 3D imaging; even new industries that we haven't even dreamed of, powered by a gig." Certainly ultra-fast Internet could benefit Google's bottom line, which is powered in large part by revenues from online advertising. Adding more networks (including ICOA's Wi-Fi hotspots) could boost Google's ability to deliver ads, collect information about usage patterns, and generally expand its footprint. Google could make still further moves in this area. A Nov. 15 article in
The Wall Street Journal
suggested that Google executives had begun talks with Dish Network over building a wireless service capable of competing with AT&T and Verizon Wireless. Neither Google nor Dish Network confirmed those talks, which the newspaper learned about via always-popular anonymous sources.
Image: Annette Shaff/Shutterstock.com