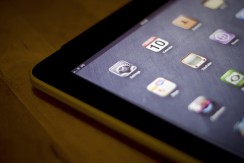 Smartphones and tablets
are hackers' newest targets
. Why? Because as the legendary bank robber
Willie Sutton
supposedly said, "That's where the money is." The annual
Juniper Mobile Threats Report
has some troubling findings:
There is more mobile malware than ever before. In 2011, there was a record number of mobile malware attacks – particularly on the Google Android platform. The combination of Google Android's dominant market share and the lack of control over the applications appearing in the various Android application stores created a perfect storm, giving malware developers the means and incentive to focus on the platform.
Mobile malware has gotten smarter. Malicious actors continue to hone their craft by finding new ways to exploit vulnerabilities and human behavior for profit across all mobile platforms and devices. In addition, the growing focus on security by researchers demonstrates the maturation of mobile security as an issue of concern for the business community as a whole. There is a low barrier to entry. Applications are turning out to be the "killer app" for hackers — and application stores are fast becoming the prime delivery mechanism for infected applications.
Mobile users are downloading applications more than ever before. As we have seen a boom in the number of application developers, we have also seen a flood in the number of attackers. Juniper MTC data shows an evolution from more sophisticated, complex and deep attacks to attacks that are lightweight, fast, and application-based.
Juniper said it found nearly 28,500 samples of malware, up from a little more than 11,000 in 2010. Most of them — more than 46 percent, in excess of 13,000 samples —targeted Android. Another 41 percent targeted the older Java ME operating system. It's mostly spyware designed to capture information and send it on to someone else. More than 63 percent of the malware Juniper looked at could track a phone's location, collect financial information, and other things you'd very much like to keep private. Apple has been luckier on the security front…so far. Its closed OS environment has proved tougher for hackers to crack, especially since all applications in the Apple iTunes App Store have to be approved by Apple before they're released to the public. Smart move.