For the first time in more than a year, official data show more people are quitting their jobs voluntarily than are being fired or laid off. - Presumably, they're leaving to accept offers elsewhere. It's the latest in a string of hopeful signs for job-seekers.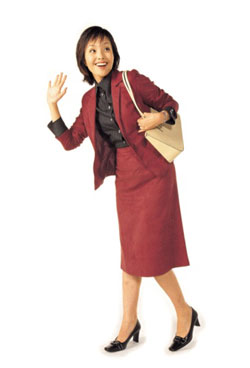 The U.S. Department of Labor reports that from March through May, voluntary job leavers exceeded those who went involuntarily. That marks a new trend after 15 straight months when the number of people fired exceeded those leaving on their own. For instance, almost 2 million people quit during April, up 12 percent since January and eclipsing the 1.75 million people laid off that month.
Brett Good, Robert Half International district president, says this sort of reversal historically has foreshadowed an improved economy. "As soon as the confidence index improves, we really get signs that the marketplace is improving," he says. When Robert Half surveyed hiring managers and workers last September, 18 percent said they would change employers, 14 percent would switch careers, and 13 percent would change industries.
Good says while the economy was very soft, open positions often remained vacant because people with jobs were unlikely to jump ship for fear of being the first to be let go should layoffs hit at their new employer. He now expects both greater movement among employees and more job creation, because the recession had many employers stretching their workers to the limit without making new hires. "This year we've seen a lot of GDP improving even without job creation. We can't expect that to continue, as it creates frustration," among existing employees, he observes.
-- Emma Johnson