According to a new
Dice survey
, money talks when it comes to hiring.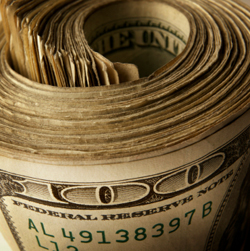 The survey of 1,350 employers and recruiters found that, in the last three months, nearly one third have had to return to the bargaining table with additional incentives if they wanted to lure candidates away from their current positions. Money is the tool of choice with 66 percent offering higher salaries, salary sweeteners, and signing bonuses. The other 34 percent are trying grab bag of incentives such as a flexible schedules, opportunities to work on new technologies, job titles, education, and stock options.
Does the additional money cause a rift among the candidate and the new team? So far, the answer's no. But in a preemptive strike, 25 percent of hiring managers have revisited current employees' salaries to keep them in line with newly hired talent. Hiring managers should be warned that a shrinking pool of qualified talent means their employees may be hearing from others very soon. According to Tom Silver, our senior vice president, "There's no sugar coating this. If the right career move is available, tech professionals are ready for their own lucrative deal."
-- Dino Londis