The holiday is looming, so you don't have much time to find that perfect gift for your favorite Linux enthusiast. In the season's spirit, I offer a few suggestions to help you avoid panic.
Stocking Stuffers
An interesting Linux T-shirt will surely bring a smile to that special system administrator. Cafepress has well over 100 different versions from $18 to $30. If you know an artistic creative, who also happens to be a Linux geek, you might want to pick up a Puredyne instant USB-bootable creative desktop on a stick. It has a low-latency kernel and is geared for real-time audio and video processing. Developed for artists by artists. About $30.
Under The Tree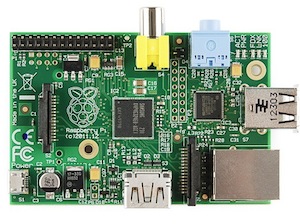 Linux is all about freedom of choice and hack-ability. A very affordable gift, with nearly infinite possibilities is the Raspberry Pi. Give a slice of this pint-sized computer. It's very popular with the DIY crowd. Program it, use it, love it for $39.95. Have you thought about Linux training courses? Redhat has a variety of courses and certifications. Check out their training page for details. Some are online and some are on site. Linux Foundation also has quite a selection of 5-day courses. For example, your Linux enthusiast might like to take the "Linux System Administrator" course for $2900.
Price Is No Object
Maybe you should send your top Linux people to speak at a conference as a way of saying thank you for a job well done. Promise to pick up the expenses as their gift. Your Linux pros to build their industry cred and you get visibility. It's also a nice way to stay in touch with other Linux movers and shakers. Although most of the major conferences are scheduled for Q2 through Q4, "requests for proposals" are going on now. OSCON is in Portland, in July. It's a premier Linux event and draws quite a variety of personalities and characters. Speaker proposals end February 5, 2013. See their site for cost details. [Disclaimer: I spoke at OSCON 2012 and paid my own expenses.] Their LinuxCon North America conference in New Orleans, happens in September. Proposals are accepted through June 17, 2013. Another thoughtful gift might be a high-end, high-performance Linux notebook. LinuxCertified has a solid line of Linux notebooks. They've been around for years. Their LC22Ultra is Intel processor based with up to 8 GB of RAM and a 750 GB SATA drive, starting at $799. They also offer Linux and Open Source training courses. EmperorLinux notebooks have been around for quite a while too. Their 3 lb, 13.3 inch Koala has all the bells and whistles, starting at $1720. Does your gift recipient need something a little more bullet proof? How about the mil-spec Panasonic Toughbook derived model, with a choice of Linux systems pre-installed, starting at $4100.
Related Links