The Department of Homeland Security's border protection agency will hire 1,000 new IT professionals this year as part of a drive to modernize, become more efficient and cut costs. The Customs and Border Protection's Office of Information Technology (OIT) is expanding from about 1,500 employees to a projected 2,500 by the end of fiscal 2011. Aside from operational costs, replacing contractors with government employees can save up to $40,000 a year per head, says Ken Ritchhart, OIT's deputy assistant commissioner.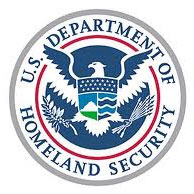 This year, OIT's IT priorities emphasize new technologies (cloud computing), the purchase of pre-built appliances, the consolidation of data centers, improvement of program management and workforce modernization. Ritchard says OIT is "moving to an enterprise SOA environment, leveraging applications and managed servers. We'll stop building systems and build applications and services instead."
OIT's current legacy systems require ongoing maintenance, which comprises about two-thirds of the agency's budget. The office is also grappling with several unfunded IT mandates promoted by Congress and the White House, including data center consolidation, green IT, real-time security monitoring, IPV6, configuration improvements, and open government and cyber command requirements.
Currently, OIT has 2,131 staffers and 3,268 contract employees. See jobs related to homeland security
here
.
-- Chandler Harris