There's any number of ways to proclaim that you're proudly geek. You can attribute all of your time playing
World of Warcraft
to professional development. You considered your wedding in real life as practice for your wedding in
Second Life
. You've seen all of the
Star Trek
movies at least four times and can quote from all of them. I could go on. But here's a no-brainer, the ultimate in geek street cred: The mouse belt buckle.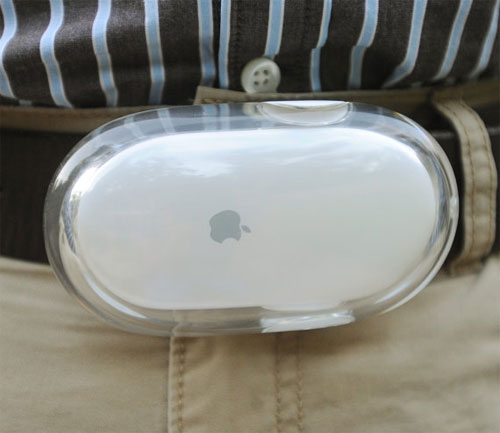 They're made by a couple named Holly and PJ, who sell products through their
Etsy store "GettingWeddy,"
to help defray their wedding expenses. They have five types of mice for your belt, four Macs and a Compaq. They don't come with belts or, for that matter, as Holly and PJ point out, computers. But so what? Any self-respecting geek has at least two computers at work and home. So, kill two birds with one stone: Help a couple out and make yourself cooler than you already are. Buy a MouseBuckle.
GettingWeddy on Etsy
Thanks,
Technabob