New job seekers usually score several interviews fairly quickly, or at least hear from several recruiters soon after they post their resume. But if you've been searching for several months and interest seems to be waning, it's time to ratchet things up.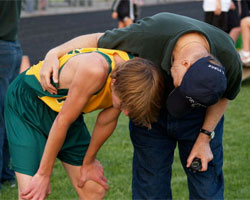 "IT professionals who don't address a stalled search face additional problems," says Deborah Walker, a certified career management coach based in Washington State. "Employers don't like to hire technical people who've been out of work for a long time."
Seek an Objective Evaluation
First thing, ask an objective expert like a local recruiter or former boss for an honest evaluation of your resume and marketability, advises Cindy Edwards, an independent career coach and former software quality assurance analyst based in Bloomington, Minn. Assess everything from the number of hits your resume has received to the strength of your technical skill set and interviewing prowess. That will help you identify malfunctions, gaps and communication issues that could be thwarting your search. "I can usually spot the problem the second I look at the job seeker's resume," says Walker. "There's a reason why employers and recruiters aren't calling." The solution could be as simple as injecting additional
keywords
into your resume and online profile so recruiters can find you, or creating a
functional
resume
to camouflage a spotty work history.
Screeners
often overlook people who've worked with proprietary programs or older software, because many in HR don't understand technology and use a technical checklist to select resumes. However, those problems are easily remedied with a little wordsmithing. But in some cases, you'll need to close skill or communication gaps to revive your search. For instance, it may be impossible to garner interest from IT managers without attending a boot camp, getting an additional certification or taking a crash course in
interviewing
or public speaking. "IT professionals aren't always the best communicators, and they may not realize that their poor interviewing skills or shyness is holding them back, unless they seek a candid outside opinion and make a concerted effort to be more assertive," says Walker.
Stop Applying and Start Interacting
It may seem crazy to submit fewer applications when you need a job. But unless you have hot tech skills and target the right opportunities, you're probably wasting your time. For example, one professional submitted over 100 applications without getting a single bite. So it's no wonder that
colleagues in the Dice Discussion boards
suggested that he engage in "some good old-fashioned flesh-pressing" to revitalize his search. In other words,
network
. Spend 80 percent of your time attending meet-ups, conferences, user groups and local technical council meetings, recommends Patricia Crew, a career counselor based in Potomac, Md. When you do get on the computer, build your network and search for new lead sources by participating in discussion forums, groups and online communities. If you submit your resume or application to targeted opportunities where you have a legitimate shot or connection, it should only take about 10 percent of your time.
Repackage Yourself
You may not like thinking of yourself as a product, but you're just that when you're job hunting. So remember that packaging is just as important as the product in attracting customers. Don't overlook the need for a strong
personal
brand
and a coordinated marketing effort. If your search stalls, it's time to re-brand and re-launch your campaign.
Fly Above the Radar
Finally, attract attention by participating in social media and refreshing your resume and online profile every week. Whether it's attending a free vendor webinar, adding new coding samples to your portfolio or scoring an endorsement from a colleague, use frequent announcements and updates to keep your search alive. Image:
Wikimedia Commons