[caption id="attachment_16196" align="aligncenter" width="618"]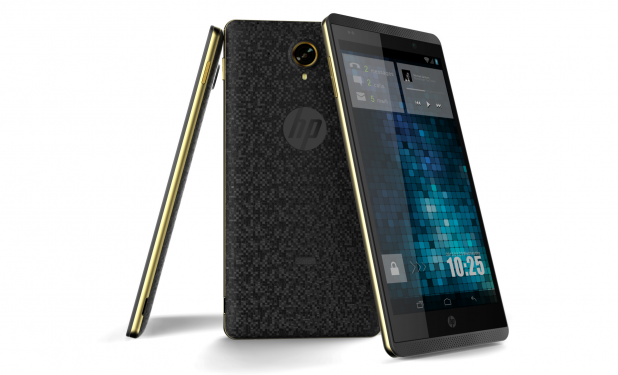 Phablets: for when you really want to hide your face while making a phone call.[/caption] Hewlett-Packard is expanding its presence in mobile devices with two new Android "phablets" for the India market,
according to Re/code
. The oversized smartphones include a six-inch edition, dubbed the Slate 6, and the seven-inch Slate 7 VoiceTab. HP chose India for the rollout because it's a developing nation with a growing appetite for mobile devices. "We see a need in India that we can meet," Ron Coughlin, senior vice president for HP's consumer PC business, told Re/code. "Consumers are looking for a way to consolidate devices. We think there's an opportunity to enter a growing market where there's an unmet need." If the phablets prove a hit in India, it's not outside the realm of possibility that HP will launch them in other markets, including North America and Europe, where bigger-screen smartphones are increasingly popular. On the hardware front, the devices will feature quad-core processors, stereo speakers, front- and rear-facing cameras, and 16GB of internal storage (expandable to 32GB via MicroSD); the Slate 6's display measures 1,280 pixels by 720 pixels, while the Slate 7 boasts 1,280 x 800 resolution. The Slate 6 and 7 will both run Android 4.2 ("Jelly Bean"), which according to recent data from Google is the most popular version of the OS on the market (
at 60 percent
). For some reason, HP didn't opt for KitKat, the latest version, which includes tight integration with Google Now and minimizes resource-hungry processes. Rumors circulated for quite some time that HP was prototyping Android smartphones to accompany its
Android tablets
. (Given how the company apparently views Microsoft as a
"competitor"
—in the words of CEO Meg Whitman—it certainly seemed unlikely to opt for Windows Phone as an OS.) But selecting Android as an operating system comes with its own issues, namely that it forces the selecting company to try and differentiate its devices from the galaxy of other Android tablets and smartphones already on the market. Despite that challenge, HP evidently sees Android as its best chance for getting into the mobile-device arena it largely abandoned
following the webOS debacle
.
Image: HP