Despite layoffs that
could affect up to 13,000 people
, IBM continues to hire at its usual rate.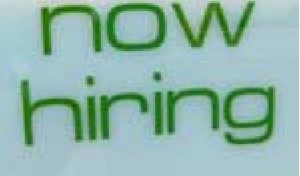 The company has more than 3,000 open jobs. They include nearly 600 positions in software development and support, more than 1,300 IT specialists in areas such as infrastructure, security and middleware, and 44 positions in hardware development and support. It's looking for 63 database administrators and more than 120 people in server support and services. Big Blue said:
IBM is positioning itself to lead in areas such as cloud, analytics and cognitive computing and investing in these priority areas. For example, already this year we have committed $1 billion to our new Watson unit and $1.2 billion to expand our cloud footprint around the world. In addition, just this week IBM announced a $1 billion investment in platform-as-a-service cloud capabilities, as well as investments in areas such as nanotechnology which will bring hundreds of new jobs to New York State.
At the same time, CNET reports the layoffs are hitting up to 25 percent of the hardware division – the Systems and Technology Group, whose revenue dropped 18 percent last year. Lee Conrad, the national coordinator for Alliance@IBM,
confirmed those layoffs
to Business Insider:
The red tide has started in STG sales. Mainframe, Power and Storage teams are getting their calls this morning. ... One long-term manager characterized it as the broadest and deepest ... ever seen at IBM.
Meanwhile, about 7,500 IBM STG employees are expected to be offered jobs at Lenovo, which bought IBM's x86 server business last month. If those
workers don't accept the jobs
, they will be prohibited from working for either company for two years, according to CRN. Conrad told CRN, however, that when Lenovo bought IBM's PC unit in 2004, at least half the employees who made the move were terminated within two years.