[caption id="attachment_15045" align="aligncenter" width="526"]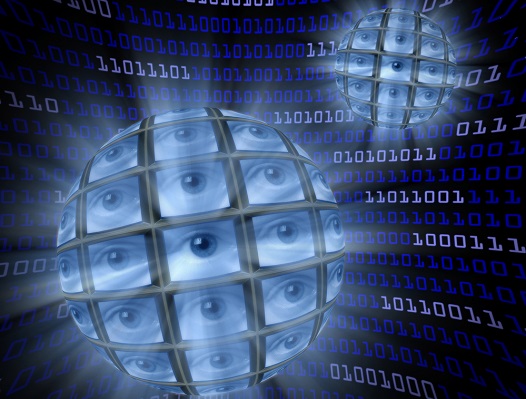 Digital networks and media provide almost unlimited opportunities for eavesdropping.[/caption] U.S. intelligence organizations are under the same pressure as every other government agency to cut costs, consolidate IT facilities, and use new technology to handle data more quickly and efficiently, according to a
new report on government security spending published Dec. 11 by IDC.
Presumably, if the National Security Agency (NSA), Central Intelligence Agency (CIA) and others weren't under budget pressure, they would have asked to increase the IT portion of their budgets by more than a third. Most federal agencies spend between 4.5 percent and 6.7 percent of their total budgets on IT, according to a new IDC report that predicts overall federal IT security spending will increase about 4 percent per year, from $5.9 billion in 2012 to $7.3 billion in 2017. That report, titled "Business Strategy: U.S. Federal Government IT Security Spending Forecast and Market Outlook," segments and analyzes security and IT spending in all federal agencies. Unified threat management (UTM) products could prove especially popular with the Feds, rising by 152 percent by 2017 on the basis of its ability to consolidate many IT functions in one integrated set of systems. In most years, between 85 percent and 91 percent of IT security spending goes for salaries for the human staff that responds to threats, configures the IT security systems, and fixes things when security breaks them. Intelligence agencies typically spend as much as 15 percent of their total budgets on IT for data collection and analysis systems. Organizations such as the NSA – whose main job is gathering, storing and analyzing digital intelligence – may spend more than 30 percent of their total budget on IT, according to a different IDC report (
The U.S. Intelligence Budget Landscape
) that measures and segments spending on IT, security and intelligence-gathering systems among U.S. intelligence agencies. Overall, the U.S. budgeted $52.3 billion for intelligence agencies and activities during fiscal 2013 – a total often called the "black" intelligence budget because many of the details of how it is spent are classified as secret. About 22.5 percent of the total spent by U.S. intelligence agencies went to IT systems or staff during fiscal 2013, according to IDC. That number will grow by as much as 33.6 percent between 2013 and 2017, however, compared to increases in overall IT spending of about 18.8 percent during the same period. The rapid growth of intelligence spending and huge leap in the "black" IT budget reflect the increased risk of cyberwar, cyberespionage and increasingly deadly games of Spy-vs-Spy played out online rather than underground, according to
Shawn McCarthy, the IDC analyst who wrote the report.
It's hard to know for sure because the targets and cost-justifications for "black" IT spending are secret; advances in high-performance computing and data analysis have likely slowed the growth of IT spending at the NSA and elsewhere, even as the scope of their responsibilities increase, McCarthy said. According to documents released by former NSA contractor and whistleblower Edward Snowden this year, the NSA's methods of gathering digital information are certainly far more efficient and inexpensive than ways of gathering the same data using methods that are more standard (or "legal"). Simply
demanding that ISPs and telcos provide data on customers
is a lot less expensive than conducting surveillance on them yourself, for example.
Hacking directly into the datacenter networks of Google, Yahoo
and other major aggregators of the online activity of U.S. nationals is another big cost-saver. Other methods also show a certain level of efficiency, if not Constitutionality; for example,
allegations that the NSA was able to access data on many national Internets after spreading malware through 50,000 of the telco systems underlying the web,
or hovering up all the available data
from the approximately 5 billion cell phones
the agency reportedly tracks, not to mention all the cost-saving virtual field work involved in
infiltrating World of Warcraft and Second Life
. Given the apparently unlimited scope of data the NSA is trying to collect, there is virtue in the efficiency of its methods, though many appear to be obviously illegal, at least according to public statements and lawsuits filed by groups including
Electronic Frontier Foundation,
Electronic Privacy Information Center,
the American Civil Liberties Union,
and
the U.S. Senate.
Black budgets include money for tools, staff and facilities, however; legal bills and the cost of the time top executives spend talking to the courts, media and sitting in Congressional hearings are included somewhere other than IT budgets. Despite all the scandal and outrage, the scope of intelligence-gathering responsibilities for the NSA, CIA and other agencies has not diminished appreciably. Quite the opposite, McCarthy wrote: "While many intelligence agencies have long been chief consumers of supercomputing power [among federal agencies], the newer styles of flexible multiprocessing are driving new rapidly scaling IT operating at a variety of facilities." He added: "With their evolving focus on global data collection for international operations, intelligence agencies will be dealing with more data than ever before while integrating new solutions capable of handling that data. For this reason, we expect IT spending to continue at these agencies." The upshot of which is that the U.S. will spend close to $60 billion per year on intelligence during each of the next four years, $13.5 billion of that going to IT systems, services and staff dedicated to gathering data in ways that have turned out to be illegal even for intelligence agencies, about people on whom those agencies are not supposed to be spying, for
reasons dismissed or disparaged even by the judges
who give those agencies permission to do what they want within certain limits, no matter how many times they've ignored the rules.
Image: Shutterstock.com/Balefire