What's New
There may have been bigger news in the Valley last quarter than the introduction of
Yahoo's
new logo, but you'd never know it based on the endless
sturm und drang
that the freshly polished symbol generated among bloggers and tweeters. Perhaps more important was yet another Yahoo acquisition, this time of social discovery site Rockmelt for about $70 million.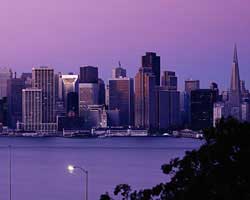 Social media has had a lively few months in the Valley, and not just because Twitter has finally
announced its intention to launch an IPO
. Social media management tool developer HootSuite said it's raised $165 million in a funding round and will expand its San Francisco office. (It was the largest VC deal ever for a Canadian-based software company.) Meanwhile, the biggest news out of
Apple's
September 10 product launch
wasn't about iPhones
but rather about the availability of iOS 7, which among other things adds 10 features aimed squarely at the enterprise. Every iOS update injects new energy into the mobile application marketplace, which is why recruiters consistently say that mobile app developers are always in great demand. Google announced it will take over the job of providing free high speed Wi-Fi access at all 7,000 U.S.
Starbucks
locations, with the goal of increasing connection speeds by at least 10 times and up to 100 times in cities where Google Fiber is available. In other Google news, the company relaunched its troubled Zagat unit, dropping the paywall and adding new apps and a revised website. Some bad news came out of
Cisco Systems
, which announced it will
cut 5 percent of its staff
, about 4,000 people, despite continuing growth. CEO John Chambers explained that the company is shedding some of its consumer-facing businesses and focusing more on enterprise cloud-based solutions.
More layoffs than expected
have hit
HP
, which noted in a September SEC filing that it had shed 27,700 employees and is still seeking $3 billion in savings on labor costs.
Skills in Demand
Local recruiters say that mobile application development, database administration, virtualization, system upgrades and business intelligence projects are fueling demand for IT professionals in the Bay Area. Developers and designers of all types are always in demand, with a special focus on Salesforce technology, .NET development, Linux/Unix administration and business analysis. As always, there are network administration and desktop support positions to be filled as well. "Java engineers, data and business analysts, and quality assurance experts are enjoying a candidate-driven market, which is great for them," says Kevin Stickler, technical recruiter for recruiting firm
Randstad
in San Francisco. "I've noticed that candidates with those particular skill sets sometimes have multiple job opportunities at any given time. Employers are constantly seeking candidates who have a strong pedigree with technical analytics, business intelligence and development/design."
Trends
According to IT recruiter
Robert Half Technology
, 79 percent of Bay Area technology executives surveyed
expect to expand their IT teams or fill vacant slots
in the fourth quarter. In the same survey, 90 percent of Bay Area CIOs were optimistic about their companies' prospects for growth in the quarter.
Leading Industries
Information Technology
Technology Manufacturing
Software Development
Construction
Defense/Aerospace
Local Employment and Research Resources