[caption id="attachment_13888" align="aligncenter" width="500"]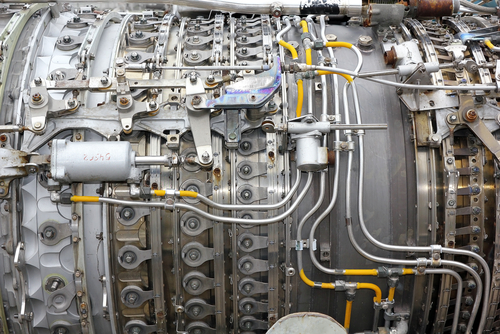 Better with sensors.[/caption] Intel has created a new division, the Internet of Things Solutions Group, which will explore how to best make devices and networks more connected and aware. The so-called "Internet of Things" hinges on manufacturers and third-party vendors studding as many products as possible—from small gizmos in production lines to aircraft engines—with sensors capable of streaming data to the cloud. Companies could analyze that data for additional insights into how to make those products more efficient. On paper, it's the ultimate virtuous cycle—so long as Intel (or a similar company) comes up with a portfolio of efficient, low-power chips capable of a wide variety of placements and uses, coupled with effective analytics software. The Internet of Things is a theoretical system with a whole lot of moving parts, and Intel isn't the only company with an interest in the space.
Cisco keeps pushing its networking equipment
as ideal for handling the inevitable flood of data resulting from a sensor-rich environment, and General Electric is pouring more resources into the
"Industrial Internet,"
a similar initiative to the Internet of Things that focuses on rendering manufacturing processes "smarter" via sensors and analytics software. In October, research firm Gartner declared that global spending on "smart" devices
will approach $3.8 trillion by 2014
, incorporating everything from cardiac monitors to refrigerators; by 2020, the number of devices with individual Internet IP addresses will top 30 billion. In a similar vein, the Mckinsey Global Institute predicted the economic impact of the Internet of Things could reach between
$2.7 trillion to $6.2 trillion per year by 2025.
So for Intel, Cisco, GE, and other companies that deal in some combination of IT infrastructure, hardware, or analytics software, the Internet of Things clearly presents the tantalizing possibility of many, many, many billions of dollars in revenue over the next few years. (For its part,
Intel clearly wants to become the gatekeeper
that helps companies onramp onto a more interconnected, sensor-rich future.) But will firms rush to embrace the addition of sensors to the various parts of their infrastructure, especially when such initiatives come with considerable costs? That's the multi-trillion-dollar question.
Image: Slava Shishkin/Shutterstock.com