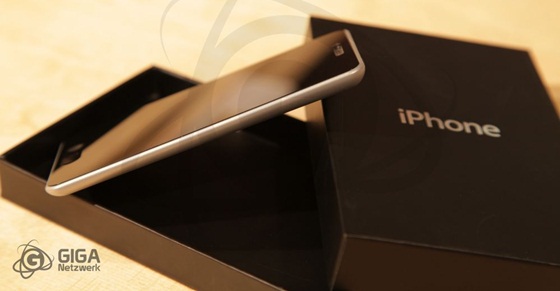 Until Apple officially announces the next generation iPhone next week, no one can say for sure how the device will look, especially when rumors contradict each other. Some suggest it will be similar to the iPhone 4, with minimal design changes, while others believe we'll see a radical new look. From those, we're hearing about a teardrop design, 4-inch screen and an oval home button. Based on these clues,
This is my next
created a computer-rendered mockup back in April. It gave us a rough idea, but was far from realistic. German-based Apple blog BENM.AT went the extra mile and built a real design prototype. They pieced together everything they've heard about the iPhone 5 design, including the latest batch of iPhone 5 cases that surfaced on the Chinese market. A 3D computer model is then built with the intelligence they'd gathered to come up with an extremely realistic design prototype. Their dedication and desire to make it real, if anything, is admirable:
The back was machined from a sold block of aluminium, which was later treated with glass pearls to get the same slightly rough touch that we already know from the iPad. This prototype is only 59.94 mm wider than the current iPhone 4, but with a height of 109.98 mm it's also just a bit thinner than its predecessor. You can clearly see the teardrop style, with a thickness of 6.86 mm at the top and only 5.33 mm at the bottom.
You can view more photos and learn about the project on
their blog post
. Also, be sure to check out the video below (in German, but with English subtitle). [youtube http://www.youtube.com/watch?v=BFmHxz5n8qs?rel=0&w=560&h=315]