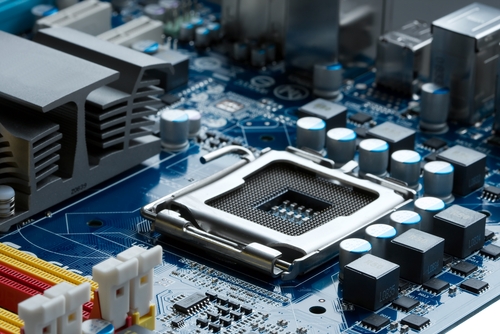 Will Dell announce an Intel-based "Centerton" product at Dell World this week? Intel previously indicated that Centerton is indeed due this month. Little is known of the S Series Atom chip, save for its purpose: a low-power alternative to the Intel Xeon chip for servers. It's Intel's answer to the non-X86-compatible ARM processors due next year. Dell will almost certainly use Dell World, taking place in Austin, Texas, to announce new products and discuss the future of its business. However, the conference's Website reveals only a single clue that
a Centerton announcement is due
: a panel discussion at 4:30 PM on the first day, with attendees including Marius Haas, president of Dell's Enterprise Solutions business, and Diane Bryant, vice president and general manager of Intel's Datacenter and Connected Systems Group. (Unfortunately for those on the Web, the panel discussion won't be livestreamed.) Last week, Intel began hyping the Centerton architecture, but offered precious few details. In Intel's world, that usually means one of two things: either there's not much in the pipeline, or else it knows a competitor plans to make an announcement in the near future. Intel Fellow Matthew Adiletta
has told eWeek
that the Centerton chip is due to be followed by the next generation of the Atom S next year, known as Avoton. Adiletta pointed to Hadoop as an example of certain types of workloads—mostly those running small but highly parallel chunks of code—that could work well within an Atom-powered microserver. He also dodged a question by
The Register
on whether or not the Centerton would include some sort of a network fabric or merely bolt on something like an Ethernet interface. "Quite frankly,"
Adiletta said
, "if you talk to comms folks, it is a religious argument. If you do centralized, then one of the nice things is how you can manage it and hop counts. Latency is interesting. There are pluses and minuses to both approaches. I wish I could go into some real technical details on this, but frankly I am quite bullish on what our approach is going to be." Rival Hewlett-Packard's first low-power servers will be based on Centerton. Another Intel competitor, AMD, has been busy pushing its own fabric-equipped
SeaMicro servers
, on top of announcing plans to build low-power ARM-based Opterons.
According to analyst Rob Enderle
, the most important announcement coming out of Dell World will be in the consumer space:
"Dell plans to announce a product that has been so secret only a small number of people know what it is. It is a Windows 8 based product that has been designed specifically to amaze and there is little more known of it. Apparently this is one of the biggest secrets in the industry right now and I only got a hint of it by accident towards the end of the talk."
But time will tell.
Image: Peter Gudella/Shutterstock.com