The debate about whether the U.S. actually has a shortage of workers trained in science, technology, engineering and math wages on but a
new report from the Census Bureau
brings up an interesting point: Even those trained in those fields might not end up working in them.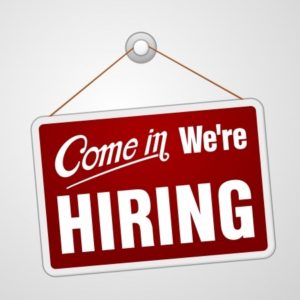 Only 26 percent of STEM graduates end up in a STEM job, the report says. Instead, they work in fields such as non-STEM management, healthcare, law, education, social work, accounting or counseling. Tech companies have been lobbying hard for
the federal government to lift the cap
on skilled immigrants allowed into the U.S. under H-1B visas, arguing that they can't find the talent they need among native-born professionals. However, the Economic Policy Institute took issue with that argument in an April report that found a
"sufficient supply" of STEM workers
. Half of STEM students, it said, can't find jobs in the field after graduation. Others find better prospects elsewhere. In sifting through the numbers, Robert Charette, President of ITABHI Corporation, a business and technology risk management consultancy,
concurs in a post at IEEE Spectrum that the STEM "crisis" is a myth
. Meanwhile, the Census Bureau reports:
In 2011, the 7.2 million STEM workers made up 6 percent of the U.S. work force, half of them in computer occupations. Engineers and engineering technicians made up another 32 percent, followed by life and physical scientists (12 percent), social scientists (4 percent), and workers employed in mathematical occupations (3 percent).
Twelve percent of STEM workers were software developers, the largest occupational group.
Students in engineering as well as computers, mathematics and statistics were more likely to work in their field of study. Nearly half of them do.
Of STEM workers, 42 percent had a bachelor's degree, 21 percent had a master's degree, 1 percent had a professional degree (such as J.D. or M.D.) and 6 percent had a doctorate.
About 30 percent of the STEM work force had less than a bachelor's degree: 10 percent held an associate's degree, 14 percent had some college education but no degree, 6 percent had a high school diploma and 1 percent had less than a high school diploma
The majority of STEM workers without a bachelor's degree worked in computer occupations or engineering support. The largest occupations for those with some college or an associate's degree were computer support specialists and engineering technicians.
The largest occupation for STEM workers with a bachelor's degree or a master's degree was software developer. A small percentage of college graduate STEM workers did not major in science or engineering.
A small percentage of college graduate STEM workers did not major in science or engineering.
About 20 percent of workers in San Jose-Sunnyvale-Santa Clara, Calif., are in a STEM occupation, the highest percentage of any metro area. The Washington, D.C., area comes in second with 13 percent of the workforce in STEM fields.
The New York City area employs the most overall, nearly a half a million.
David Foote, Co-Founder and CEO of research firm Foote Partners, has long argued that the government's job classifications fail to fully capture the range of tech occupations. As companies
embed people with technology skills
across departments and lines of business, their "hybrid" roles may go uncounted in its reports. So it could be that people with STEM education are making good use of that training after all.