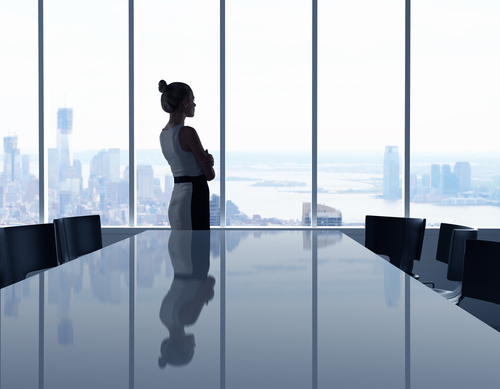 As awareness of the challenges facing women in the tech industry continues to grow, measures intended to help mitigate the problem may be having some effect. One core problem stems from an education system that has systematically failed to promote inclusion of women. Fortunately, progress is being made with regard to the hiring of women to teach STEM (science, technology, engineering, and math) classes at the nation's universities. In an
editorial opinion piece
recently published in
The New York Times
, Cornell professors Wendy M. Williams and Stephen J. Ceci report that:
The experiences of young and midcareer women in math-intensive fields are, for the most part, similar to those of their male counterparts: They are more likely to receive hiring offers, are paid roughly the same (in 14 of 16 comparisons across the eight fields), are generally tenured and promoted at the same rate (except in economics), remain in their fields at roughly the same rate, have their grants funded and articles accepted as often and are about as satisfied with their jobs.
Their study concluded that, in sum, math-and-science academia reflects gender fairness, rather than gender bias. But while colleges and universities may have made a lot of progress, a lot more work still needs to done when it comes to encouraging girls to study STEM fields in the first place.
To find IT management jobs, click here.
"We need to get to girls before the university level," said Judith Hurwitz, principal analyst for Hurwitz & Associates, an IT advisory service. "We need to get to them early and we need to get them role models." Hurwitz added that many of the women who have climbed the IT ranks are not particularly good at building networks with other women or mentoring younger ones, which she attributed largely to the culture in which they work: As individuals who operate outside the "boys club," most of these women became successful in the absence of any social network. While there is room for improvement when it comes to systematically addressing these issues, a broad number of individual efforts are underway. CA Technologies, for example, launched
Tech Girls Rock
, a partnership with Boys & Girls Club of America through which the company pays to expose grade-school girls to technology, including sending them to the recent CA World 2014 conference. Organizations such as the
Anita Borg Institute
,
Catalyst
and
Women in Technology
all promote career development among women in technology. But change comes slowly.
Upload Your ResumeEmployers want candidates like you. Upload your resume. Show them you're awesome.
"I can't say it's made a material difference yet at the senior management level of the company," said Cheryl Cook, vice president of the
Dell
Enterprise Solutions Group. "As an industry it's an issue we all struggle with." Nevertheless, more women are showing up in senior IT leadership positions within IT organizations. Sara Gates, CEO of
Wisegate
, a social network for IT professionals, suggested that, while the rank-and-file members of the community are predominately men, there are more women in senior leadership positions: "I think about 20 to 25 percent of the senior IT leaders on the network are women." Much of that progress, noted Gates, may have to do with increased demand for IT leaders who have the "soft skills" required to collaborate more closely with the rest of the business. In fact, there's
some evidence to suggest that
IT organizations that have a greater percent of women working on projects are more productive than those that don't. Once that problem is solved, there remains the issue of finding ways for men within IT departments to better interact with women outside the IT department. Speaking at the recent
CA World 2014 conference
, Rent the Runway CEO Jennifer Hyman confessed to attendees that meetings with IT teams can be pretty daunting: "The scariest thing I ever had to do as CEO was pitch my idea to a bunch of IT guys sitting around a table." Of course, there are just as many male business executives who no doubt feel the exact same way.
Related Articles
Image: Peshkova/Shutterstock.com