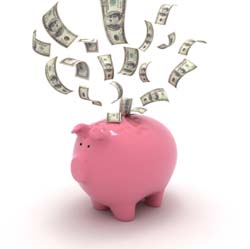 Wages for IT professionals remained fairly flat during 2011, as total compensation edged back toward January 2008 levels. Perhaps annual raises and bonuses will be bigger this year, if Janco Associates Inc. is correct in its prediction that
outsourcing has peaked
, and companies are looking for efficiencies instead of cheap labor by bringing IT jobs back onshore. Indeed, The Federal Reserve Board also
reported wage gains for IT workers
in its January Beige Book.
The Beige Book
is a collection of reports that summarize economic activity and conditions around the country. Bright spots include mid-size enterprises according to Janco, which are starting to hire programmers, mid-level infrastructure managers and supervisors in addition to general staff workers. In fact, medium-sized firms offered slightly bigger raises last year as total compensation for IT positions in mid-size firms increased by 1.19 percent to $74,435 from $73,934. While in large enterprises, the median compensation rose slightly to $81,644 from $81,273. Hot roles include mechanized record librarians and data center managers, but as we
reported back in December
, IT wages have been stagnant for so long, that Foote Partners hadn't added a new skills category to its wage survey for almost eight years. Now, thanks to rising demand, they've started tracking the premium pay for these certified and non-certified skills.
Non-Certified Skills
LTE/WiMAX
jQuery
MongoDB
Apache Hadoop
Risk management
SEO
Certified Skills
Certified in Risk and Information Systems Control (CRISC)
Cisco Certified Network Professional – Security
Cisco Certified Network Professional Voice (formerly CCVP)
Open Group Certified Architect
Open Group Master Architect
Oracle Certified Professional, MySQL 5 Developer
PMI Program Management Professional (PgMP)
SANS/GIAC Assessing and Auditing Wireless Networks
GIAC Exploit Researcher and Advanced Penetration Tester