[caption id="attachment_16500" align="aligncenter" width="500"]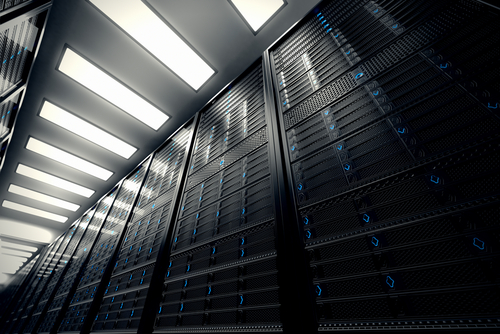 With this deal, Lenovo gains a lot of presence in the datacenter.[/caption] IBM will sell its lower-end server business to Lenovo for $2.3 billion. Under the terms of the agreement, Lenovo will acquire IBM's x86 server portfolio (products in that line include the System x, BladeCenter, and Flex System blade servers and switches), while IBM retains its System z mainframes, Power Systems, Storage Systems, Power-based Flex servers, and PureApplication and PureData appliances. Lenovo will offer employment to roughly 7,500 IBM employees associated with that part of Big Blue's server operations. In addition to owning the rights to the hardware and software, Lenovo will also inherit related customer-service and maintenance operations, following an extended (but publicly undefined) period in which IBM will "provide maintenance delivery on Lenovo's behalf" in order to facilitate the transition. According to a press release issued by IBM, the two companies also will begin a "strategic relationship" centered on "a global OEM and reseller agreement" for IBM hardware and software, including tape storage systems and General Parallel File System software. "This divestiture allows IBM to focus on system and software innovations that bring new kinds of value to strategic areas of our business, such as cognitive computing, Big Data and cloud," Steve Mills, senior vice president and group executive for IBM Software and Systems, wrote in a statement. "IBM has a proven record of innovation and transformation, which has enabled us to create solutions that are highly valued by our clients." IBM's decision to sell part of its server business to Lenovo is wholly unsurprising, considering the existing relationship between the two firms. In 2005, Lenovo acquired IBM's PC-manufacturing arm, including the latter's popular line of ThinkPad laptops, for $1.75 billion; the pair have collaborated to varying degrees ever since. (But
according to The New York Times
, that association didn't stop Dell and Fujitsu from making their own bids for the server business.) IBM's server sales had suffered over the past few quarters as corporate clients either switched to cloud services—cutting out their need for on-premises hardware—or embraced cheaper equipment slapped together from commodity parts. Big Blue's attempts to sell its hardware as ideally suited for its software had little effect on that decline: In the fourth quarter, revenues from the company's Systems and Technology segment hit $4.3 billion,
a year-over-year decline of 26 percent
; income from System z, System x, and other platforms all tumbled by double digits. In refocusing its energies, IBM will pour considerable resources into a nascent division centered on its Watson supercomputing platform, which the company envisions as an incredibly powerful tool for a variety of business needs. The platform doesn't just analyze large amounts of structured and unstructured data for insight; in theory, it can also make human-like inferences about the information that would elude other types of software. Watson already helps a handful of hospitals and medical centers process and interpret oncology data, and IBM hopes that clients will end up using its abilities in everything from customer service to retail. But so-called "cognitive computing" remains a big risk for IBM, as it remains unclear whether companies will race to integrate Watson into their current processes. However the future pans out, though, at least IBM won't have to wrestle with a hardware portfolio that's become an increasing drag on its bottom line. For Lenovo, the benefits of the deal are also clear. "Lenovo wants to increase market share for several reasons: new customers, bigger scale, selling add-on services," analyst Jack Gold wrote in an email. "IBM doesn't generate a whole lot of margin on low end systems, and needs to concentrate on new business opportunities like Smarter Planet, Big Data, Mobile, Watson, etc. Lenovo can probably increase that margin due to their efficiencies." IBM's customers tend to be large enterprises, he added, which is a segment that Lenovo covets: "This is win-win as IBM gets to unload the overhead associated with having a manufacturing line, and Lenovo gets the IBM channel to sell through. And Lenovo also gets the IBM service organization engaged in making the servers successful in the enterprise." But can Lenovo use its new toys to pose a growing threat to Hewlett-Packard and others in the server-manufacturing space?
Image: Dabarti CGI/Shutterstock.com