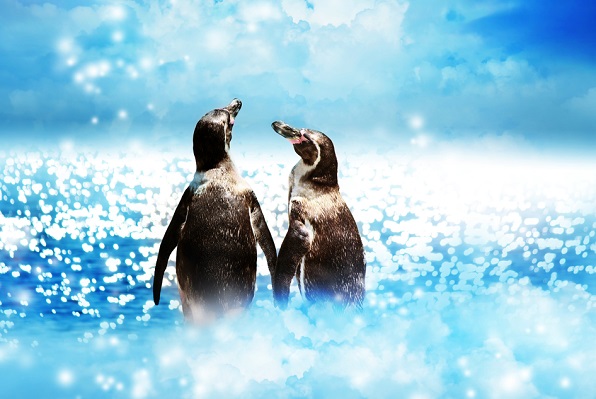 Linux vendors Red Hat and SUSE are pushing to make sure Linux-based virtual machines are an important part of datacenter-based hybrid clouds. The two are taking significantly different tacks toward the same destination, however. SUSE is using the visibility and cloud hype of VMware by extending its partnership with the leading virtualization provider to promote its
SUSE Linux Enterprise Server for VMware as
an alternative operating system for virtual machines running on VMware's vCloud Hybrid Service. SUSE Linux Enterprise Server for VMware has been the only Linux distribution certified for and bundled with VMware's vSphere, as it has been since 2010. Expanding it to be available through VMware's vCloud broadens its potential market and the variety of hybrid-cloud configurations from which VMware customers can choose, according to Michael Miller, VP of global alliances and marketing for SUSE. Red Hat is happy to include VMware in its plans, but isn't limiting itself either to VMware-based clouds or, in fact, the idea that a Linux vendor has to tag along with a cloud- or virtualization developer to find its place in mixed infrastructures. Red Hat did take advantage of the hype during this week's VMworld conference to announce
its Open Hybrid Cloud initiative, whose goal is to combine physical, virtual, public and private cloud infrastructures into a manageable whole – whether VMware is involved or not.
"We do not buy into the premise that a private or a hybrid platform based on one vendor's technologies and products is the answer," wrote Bryan Che, general manager of Red Hat's Cloud Business Unit. More than 25 percent of customers want clouds or datacenter infrastructures using virtualization products from more than one vendor,
according to a buyers' guide published in August by market researcher IDC.
Sixty-four percent of surveyed companies plan to include private segments within their cloud infrastructure, and 29 percent plan to use a combination of open-source and proprietary products in those clouds, according to a
451 Research recent study sponsored by RightScale Cloud management and cited by Red Hat in its announcement.
Red Hat is pushing for its space in the cloud using OpenStack cloud software, which Che said is the only non-vendor-specific option to integrate cloud or virtualization infrastructures based on VMware, Microsoft, Amazon or other abstracted platforms. Red Hat's integration point is an OpenStack-based cloud management system called CloudForms, which is designed to assemble multi-vendor clouds by managing policy, governance, usage and capacity forecasting, and provides a serviced catalog that includes resources based on cloud systems or hypervisors from a range of vendors. "With CloudForms, you can build and manage a hybrid cloud that spans not just Red Hat technologies or VMware technologies but a choice and diversity of providers," he wrote. "And, you can do this all with a unified and interoperable set of tools and interfaces. In an open hybrid cloud, your cloud is not locked into a single vendor or technology stack." AT VMworld, Red Hat is touting its new OpenStack training certification and the abilities of the 2.1 version of
CloudForms, which gets better management functions over proprietary cloud platforms and, for the first time, adds the ability to support OpenStack clouds as well.
It also announced a new product bundle called the Red Hat Enterprise Virtualization Promotional Offering. The package includes Red Hat Enterprise Virtualization – a management system to control multi-vendor virtual environments – and Red Hat Enterprise Linux Server as the base OS for virtual machines in Red hat clouds. "Red Hat Cloud Infrastructure presents an enterprise datacenter virtualization alternative to take customers on that journey from proprietary to open," added Red Hat general manager of Virtualization Radhesh Balakrishnan in the announcement.
Image: Melpomene /Shutterstock.com