With fears of a double dip recession, and no job feeling particularly safe, law firms continue to buck the trend when it comes to hiring. Law firms and corporations with their own legal departments also have a quasi-IT group that works closely with attorneys. And
that
business is booming.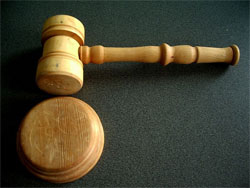 According to the
Cowen Group
, a New York based legal recruiter, managers of litigation Support departments at major law firms and corporations throughout the U.S. are reporting
increased hours
and plan to hire for the third quarter in a row. Specifically:
61 percent of law firms reported a quarterly increase in the number of hours worked by their litigation support department in this year's second quarter
36 percent reported plans to add litigation support headcount between August and October 2010
27 percent reported a quarterly increase in training budget
31 percent reported a quarterly increase in their budget for new technical purchases.
Additionally, the first annual
Litigation Support Today

salary survey
"found that the number of litigation support positions at law firms corporate legal departments, and government agencies remained steady in 2009." Essentially the industry lost no jobs. That's not to say some litigation support specialists didn't. Sometimes, their job moved and they had to move with it. Average pay is about $71,000.
So what do they do?
Litigation support specialist assist their organization's litigation efforts through the use of technology. They design, implement and maintain litigation databases, and train end users on database use and document management. They must know database programs such as Concordance and Summation, participate in e-discovery, and convert databases. They're typically responsible for supporting the day-to-day operation of litigation applications, data manipulation, quality control, troubleshooting and working with outside vendors.
-- Dino Londis