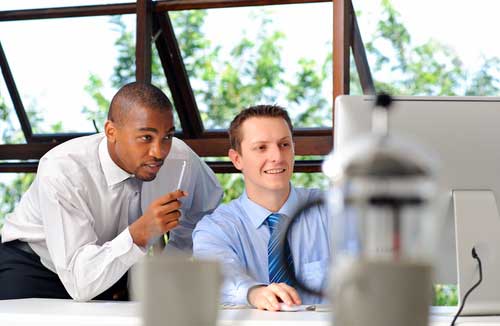 Alabama-based Catina S. Short is a
data
/
ETL
consultant whose clients have included the likes of
Chevron
and
Wells Fargo
. While working 12-hour days and raising five kids, she earned her bachelor's degree from Regis University in Computer Information Systems. Ask her about her career and she'll talk about the impact mentors have had on her success. Here's our conversation on the topic.
Click here to see Big Data jobs.
Tell me about how you got into a technology.
There weren't a lot of permanent jobs in the area after Hurricane Katrina, so I had to do a lot of temporary work. I had a temporary assignment–for six months only–with a Chevron refinery in Pascagoula, Ala. It was to be an admin [assistant]. But my boss saw my talent for software design and processes–I brought that from accounting. I was able to fuse those two things together. I believe you have to do that with technology. Technology doesn't stand on its own, it's a fusion of whatever the business is. So I worked as an admin assistant and my boss was an engineer. When I went into the Quality Management department, which is like an independent inspector for the refinery, they were all paper-based. Though it was supposed to be a six-month assignment, I stayed with that group for a year and a half, and when I left everything was electronic. And that's really how I got my start. It was one guy believing in my talent. I didn't even have a degree at the time. He not only believed in me, but helped me do it. I remember being at the refinery during a shutdown, where they shut down part of the refinery for maintenance or construction or whatever. Again I was just an admin assistant, and they had this program they wanted to bring up. My boss sent me down to the [contracting company's] trailer. I had heard about this guy and his applications. He didn't know me from the get-go. I poked my head into his office and said, "You're going to teach me how to program." And he did. I went down there every day for 30 minutes a day for the six months he was at the refinery. I hadn't even taken a class then. My first language was
Visual Basic for Applications
. He was one of the best, the most patient teachers. But contractors leave, so I had to be creative to find a replacement.
So what did you do?
When I'm teaching, I tell kids it's not how many books you read, it's what kind of war chest you have assembled. I assemble books, but I also assemble people. I look for people who are willing to mentor me, to teach me. At that time, I was 32 years old with five kids. So I was working usually at least 12 hours a day, taking care of my family and going to school. After [the mentor] left, I was trying to figure out the right type of mentors for me. I had a couple more who were employees of Chevron–they taught me how to program, and logic, just how to think and debug, how to troubleshoot your code. This was all without me having a degree. I enjoyed programming, and I was good at it. I created this program on what we called the Crude Unit. I had to run it and debug it at the same time. It came in under-budget and ahead of schedule. After upper management saw what the program could do, they gave me all the tools necessary to improve it.
So how did you find your next mentor?
They flew in from California, and they had this tall, white guy with gray hair in a crew cut–I'm a black lady–and that guy was mean. I'm talking about the meanest guy you've ever seen. I went from this mentor who was so patient and caring, to this mean guy. He sat me in this room and he drilled me. He turned out to be the best teacher I ever had. I had to get past that rudeness he had, but he took me under his wing and they started calling me his prodigy. He was considered a genius at Chevron in
application programming
, and he was self-taught. He was the one who taught me to really understand code and how to gather requirements. He saw talent in me and he's still a great mentor to me today. He always encouraged me to continue my learning. And I was a contractor–I was not a full-time employee during all this. That was unheard of at the time, but my boss didn't see it like that. He thought that if he had good talent, it would pay off and it did.
How did you get into data?
When you're working with data, you don't automatically understand how it's all connected, and there I had another mentor. He was also at Chevron. It was a great place for me to work while I was going to school because I was able to apply what I was learning and I could go to the computer guys there if I had a question. This mentor taught me data. I would be programming and he'd tell me I had to write a query. I'd say, "I don't want to write a query, I want the application to do it." But he made me learn to write a query. I hadn't taken that class yet. Everything I was being taught was by people in the profession, and that's what made me successful.
Related Articles
Image: Warren Goldswain/Shutterstock.com