What's New This Quarter
Of the 500 fastest-growing technology, media, telecommunications, life sciences and clean tech companies in North America, according to
Deloitte's
2013 Technology Fast 500 ranking
, two Triangle firms cracked the top 10. MaxPoint Interactive's revenue growth from 2008 to 2012 was an impressive 31,723 percent, and BioDelivery Sciences International's was 20,539 percent. (Yes, you read those numbers right.)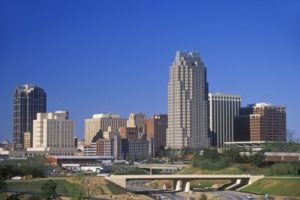 "The demand for IT talent will continue to increase in 2014 in the Raleigh-Durham area," says Mary Bailey, Raleigh Senior Account Executive for recruiting firm
Randstad
. "In addition to a number of employers growing their IT departments due to new product offerings, there are several companies moving operations and facilities to the area who have very large hiring initiatives in 2014. Demand will continue to surpass supply. Employers will have to get very creative to attract and retain top talent." One big example of what Bailey is talking about: MetLife, which broke ground on its new global technology hub in Cary in November. The hub will house the infrastructure that enables the life insurance firm to deliver its services, along with researchers that will develop new ways to use analytics technology. MetLife is aggressively recruiting for more than 1,000 positions over the next 18 months in engineering, development, app maintenance, IT risk and security and tech support, and it's looking at all experience levels. In fact, Raleigh is getting a lot of attention for generating tech jobs. Forbes ranked the 52 largest U.S. metropolitan areas by their growth in tech employment from 2001 to 2013, as well as for growth from 2010 to 2013. It found Raleigh came in second. According to Forbes, the area's tech industry employment grew 54.7 percent from 2001 to 2013, and its STEM occupations grew 24.6 percent. Forbes credited much of the growth to global companies such as IBM, GSK, Syngenta, RTI International, Credit Suisse, and
Cisco
.
Skills in Demand
Sixty seven percent of the Raleigh technology executives surveyed by
Robert Half Technology
said that network administration is among the skill sets in greatest demand within their IT departments. Desktop support and Windows administration followed. Local recruiters say demand is strongest for database managers, desktop support staff, Web developers specializing in Java and .NET, business intelligence experts and data warehousing experts. At the North Carolina Technology Association, the majority of job postings for the quarter were in systems engineering and support, IT management, and software management. "Business intelligence, data analytics, cloud computing and mobile application development will continue to be hot skill sets," says Randstad's Bailey. "We have a number of clients re-designing and re-engineering products for the cloud and creating data analytics groups to look at trends in customer data to determine how to increase revenue."
Salary Trends
According to TechAmerica's Cyberstates 2013 report, North Carolina has a strong and well compensated tech industry, with an annual average wage of $84,300 (ranked 20th among all states), more than double the average private sector wage of $41,800. That makes it one of only eight states with an average tech wage that's double its average private sector pay. According to Robert Half Technology, 15 percent of Raleigh-area CIOs plan to expand their teams in the first half of 2014. Another 65 percent plan to hire for open IT roles. Eighty four percent of Raleigh-area CIOs were optimistic about their companies' prospects for growth in the first half of 2014, and 70 percent felt confident in their firms' plans to invest in IT projects. However, a November report from the North Carolina Technology Association said IT labor demand is back around the levels seen at the beginning of 2013, suggesting employers are hiring when they have specific needs but pulling back as projects are completed. Things may pick up next year, when IT employment growth of seven percent is expected, according to the NCTA.
Leading Industries
Biotech/Science
Pharmaceuticals
Financial Services
Information Technology
Healthcare
Local Employment and Research Resources