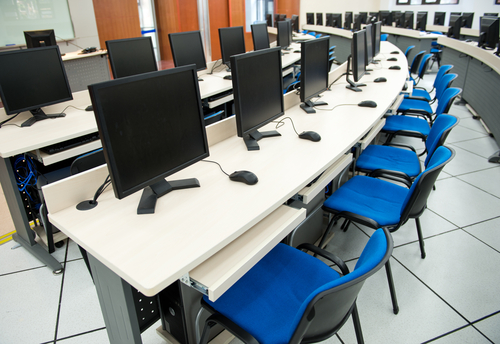 The upending of the networking market, combined with businesses' desire to rent virtual IT rather than buy the on-premises stuff, is changing the computer industry too fast for many to respond—according to one of the people who helped define the PC era. In order to survive the post-PC era, Dell—synonymous with commodity PC computing since its founding in 1984—has to transform itself into an enterprise-services provider fast enough to avoid the disaster facing companies that rely too heavily on selling PCs,
according to CEO Michael Dell
. That means a newfound focus on consulting and Web services, which only brings in 1 percent of Dell's revenue at the moment. Dell isn't the only one to suffer short- and long-term pains from declining sales of PCs. In May, market researchers at IDC predicted sales of PCs would drop 11.7 percent worldwide during the second quarter of 2013, followed by a 4.7 percent drop in the third quarter. But PC sales in May were so slow that the market will probably exceed those declines, according to Loren Loverde, program VP of Worldwide PC Trackers at IDC. Even a 51 percent increase in sales of ultrabooks—the newest, hottest subcategory of PC—will only slightly temper that drop in PC sales, according to research firm Gartner. Tablets and smartphones—backed up by mature cloud platforms and apps—are assuming the central role in peoples' computing lives. Within large corporations, the shift toward network- and cloud-based services is causing a similar dive in hardware sales. During the first quarter of this year, sales of thin clients were down 8.4 percent compared to the same quarter last year, and 14 percent below the level that IDC projected for the quarter. IDC expects total thin-client hardware sales to reach 5.6 million in 2013, an increase of 7.7 percent compared to full-year counts for 2012. Thin clients make up 96 percent of all non-PC enterprise-client hardware in corporate networks,
according to IDC's analysis
. For IT and datacenter managers, these trends mean a user base that is increasingly comfortable with ultralight and highly mobile devices—and wants access to a variety of network- and cloud-based apps and software platforms. Even the datacenter will not be immune to downsizing, outsourcing, cloudifying and cost-reducing consolidations, Dell wrote: Cloud, mobile computing, virtualization and software-defined networks are pushing enterprises more forcefully away from traditional on-premise technology and toward externally sourced or internal/external hybrid services. Without a quick and dramatic effort to make itself into a provider of end-to-end software, networking, storage and integration services, Dell (along with its competitors) will be at an increasing disadvantage against makers of low-end commodity hardware, as well as purely cloud-based firms that have little manufacturing overhead.
Image: hxdbzxy/Shutterstock.com