Microsoft began taking applications
this week for independent game developers who want to self-publish games for its upcoming Xbox One console. While other consoles, such as
Sony's
PlayStation4 and Nintendo's Wii U already have indie-publishing platforms, game producers have been waiting for
Microsoft
to make its console more open.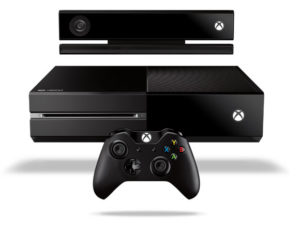 Microsoft's indie-publishing platform, ID@Xbox, sets indies up to expand beyond the PlayStation4 and Wii U ecosystems, and potentially build a viable business and career. The Xbox One is scheduled to launch in November. "[This] is a relief to many," said Liam Hislop, Full Sail University's Game Development Department Chair, in an interview with Dice News. "The fact that the retail console itself [also can] be used for developing will allow more indie developers the chance to make their own games. For anyone who ever imagined creating their own game, having access to the tools like this may help make their dreams a reality."
Quick Approval Promised
The process calls for developers to register with Microsoft, submit game information and get a title ID, then ship the game to the Xbox One Marketplace. Microsoft has pledged a quick approval process, but could not be pinned down Tuesday on just how long that will take. Developers with a history of success on PC, console and mobile game platforms will get
priority in the application process
. Microsoft will be providing those accepted into the program with two development kits at no charge, plus access to the Kinect and SmartGlass functions. However, plans to make the Xbox One retail box available for development apparently won't happen until after it's launched. The timing of making the retail box dev-ready has yet to be announced. This means the Xbox indie games will lag behind other Xbox One games. However, they will end up in the same storefront as the rest of Xbox One's games. "We're looking to have a breadth of games on Xbox One and of course will be looking for original IP. And while we won't be selecting games based on what we like, it is our mission to provide fun, appropriate and an enjoyable experiences for gamers," Chris Charla, Portfolio Director for XBLA at Microsoft Game Studios told Mashable.
Will Indies Join the Xbox Ecosystem?
Indie publishing traditionally has been expensive and laborious, with console makers the gatekeepers of the content. Developers for Xbox had to rely on a Microsoft-certified publisher to distribute their games and were relegated to an "indies" section of the game store. The question will be whether Microsoft, Sony and others can woo back developers fed up with the hassle from their previous efforts. "Console makers are recognizing the need to provide a wide variety of content in terms of price and subject matter. Indie developers typically create concepts and game play that are 'outside the box,' which gamers crave," said Liam Callahan, Video Game Market Analyst at NPD Group. But "
Retro City Rampage
" developer Brian Provinciano, who ported his game to the Xbox Live Arcade on the Xbox 360, told Engadet that his
poor experience with Microsoft
has left him not wanting to develop for Xbox One at all. "Make no mistake; while this is a great thing, it's again not the equivalent to what other platforms offer," he said of Microsoft's indie-publishing plans. Sony's PlayStation 4 also is expected to launch in November, and Mark Cerny, Lead Architect for it says
indie developers are central to its plans
. He has described bridging a gulf between epic games that use all 16 buttons on the PS4 controller and the buttonless games found on tablets and smartphones. Despite
console makers' efforts to lure indie game developers
, however, they're still not entirely comfortable with the prospect, writes veteran game designer Tadhg Kelly at TechCrunch. "The modern console industry's understanding of allowing indies to enter into its playpen is pointed but they are not embracing an ecosystem any time soon," he says. "From the standpoint of where they've been, modest steps to change their model may seem like great leaps for Sony, Microsoft and Nintendo. Like TV executives who are still tentative about streaming, there's a sense of not going too fast for fear of losing everything."