[caption id="attachment_4714" align="aligncenter" width="600"]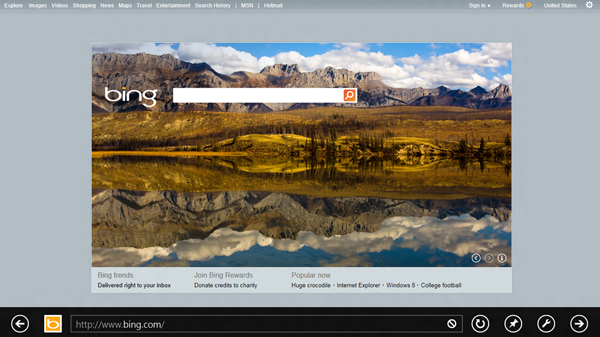 The European Commission insisted that Microsoft offer Windows users in Europe the choice of Internet Explorer (shown) or a competing browser.[/caption] Antitrust regulators from the European Union could smack Microsoft with hefty fines after what the company described as a "technical error" deprived Windows users in Europe of the ability to choose between different browsers. Microsoft introduced a "Web browser choice screen" in March 2010 designed to stop complaints from the European Commission, the EU's antitrust body, and a grouping of smaller browser vendors. Microsoft instituted the choice screen as an automatic download for European users of Windows. However, the aforementioned "technical error" in a software update apparently prevented some 28 million Windows 7 users from viewing that screen, and European Commission commissioner Joaquin Almunia appeared fed up. "The fault is there, it has been there for more than a year and it is clear we need to react," he said,
according to AFP
. "It is not only the distortion of competition during this period which concerns us; it is very serious, from my point of view, that the remedies imposed on Microsoft have not been applied." According to
anonymous sources speaking to Bloomberg
, an antitrust complaint linked to that choice-screen failure is indeed in the works. Bloomberg also reported that the EC is considering whether to compel Microsoft to install a browser-choice screen on Windows RT, the upcoming Windows operating system for tablets and other devices built around ARM processor architecture. "We are working with the commission to answer any questions it may have," a Microsoft spokesperson told the news agency. Microsoft is betting big that Windows RT, along with Windows 8, will allow it to make inroads into mobile devices while maintaining a commanding market-share of the traditional desktop and laptop market. The key to that is a retooled user interface, which replaces the desktop of previous Windows versions with a Start screen composed of colorful tiles linked to applications—the better to tap, if only a tablet, but also click if armed with a mouse. For traditionalists, a modified desktop still exists behind one of those tiles. In the new Windows, cloud apps such as SkyDrive take a new and even more prominent role in the Windows ecosystem than ever before. Microsoft's flagship Windows 8/Windows RT device, the Surface tablet, is being built in-house and features a flexible cover that doubles as a keyboard. Whether that lets the company make headway against Apple's iPad and the galaxy of Google Android manufacturers could be the question of the holiday shopping season; and in the meantime, at least in Europe, Microsoft faces a hard press from regulatory officials.
Image: Microsoft