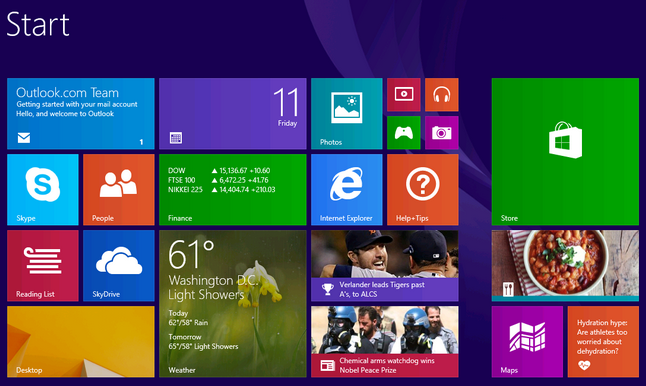 File this one under "Whoops": Microsoft has rescinded its latest
Windows
update after it reportedly caused users' PCs to either crash or spit back error messages about fonts. The issues with the August update affects Windows Vista, Windows 7, Windows 8, Windows 8.1, and Windows Server 2003, 2008, and 2008 R2. (In other words, those who refuse to give up Windows XP, despite Microsoft pulling official support for that aging operating system, are safe from this latest snafu.)
Click here to find Microsoft-related jobs.
"Microsoft is investigating behavior associated with the installation of this update, and will update this bulletin when more information becomes available," reads Microsoft's
Update FAQ
. "Microsoft recommends that customers uninstall this update." Microsoft removed all download links to the update as an "added precaution." What exactly is wrong with the update? For starters, fonts installed anywhere on the system other than the default fonts directory (%windir%\fonts\) "cannot be changed when they are loaded into any active session,"
according to a separate document released by Microsoft
. Any attempt to replace or delete those fonts will result in a "File in Use" error message. In addition, some fonts may not render correctly after the update is installed. But other issues are arguably more serious. For example, users have reported their system crashing with a 0x50 Stop error message after installing the 2983791, 2970228, 2975719, and 2975331 updates provided under the broader MS14-045 security bulletin. Those who've already installed any of those updates and experienced crashes can take several steps to mitigate the issue,
as outlined by Microsoft on its support page
, but be warned: The workaround involves a lot of file deletion, renaming, and PC restarts. Those who've installed the update, but have managed to dodge any error messages, can simply uninstall the update via their system's control panel. The update snafu comes at a particularly bad time for Microsoft, which is attempting to convince users to jump onboard Windows 8 and 8.1. While one wonky patch probably won't compel your average Windows user to dump their machine in the trash and run out to purchase a MacBook or Linux-based system
, it contributes to the problematic press
that Microsoft's latest operating system has received over the past few years.
Related Articles
Image: Microsoft
Upload Your ResumeEmployers want candidates like you. Upload your resume. Show them you're awesome.