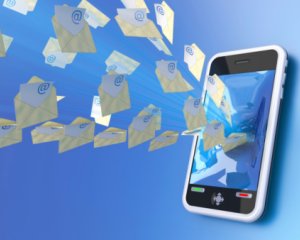 Businesses large and small work hard to provide goods and services that people want to buy. By optimizing their processes, companies can get a good return on their efforts, pay their employees, and satisfy their shareholders. Mobile developers are in a great position, right now, to positively affect those business processes. A typical mobile application includes a mobile device, an application to run on that device, a network connection of some kind, one or more servers, perhaps a financial transaction component, security, and a myriad of other processes all strung together to make a service. Optimizing a process usually falls under one of several categories.
Reduce cycle time
Reduce errors
Simplify as much as possible
Frederic Paul, of AllBusiness.com was wondering in a
recent article
, why some small companies haven't embraced mobile technologies. He points out that many employees are in fact mobile, calling on customers, attending meetings with clients, troubleshooting some type of equipment, or providing some kind of on-site service. Mobile technology, like smart phones and tablets provide these workers with all the tools they need to get the job done. And, many younger workers have come to expect to be connected, all the time.
Reduce Cycle Time
Putting mobile technology to work, in a company, can reduce cycle time because workers are no longer tied to their desk. They can complete a sales transaction or do a presentation, right at the customer's site. They can use the smart phone's advanced address book functions to streamline their client calling process, both in and out of the office. They can look things up immediately, using a Web browser and 3G connectivity. Mobile developers have a lot of opportunities to streamline cycle time by providing these mobile pros with good applications that are hooked together in easy-to-use and meaningful ways.
Reduce Errors
Mobile tech also plays a role in reducing errors. Here's one example, which hit pretty close to home, of how mobile devices are creeping into medicine. My mom was in the hospital over Thanksgiving because she couldn't breath. She's 80 years old and had a touch of lung cancer a few years back. That's all gone, but her oxygen uptake is a little short, because of scar tissue. Over the holiday, she had a bit of fluid, which caused problems. She's much better now, trailing an oxygen hose around her house, with a frequent status check by a visiting nurse. Mom was surprised that the nurse wrote down very little during the first in-home checkup. Vital stats and data were entered into an application on the nurse's smart phone. Mom thought it was cool that her medical records were updated and available right there on the phone. Entering data right on-the-spot using the smart phone reduces both the turnaround time for updates and paper transcription errors. During my mom's hospital stay, I noticed that the nurses used smart phones with an external bar code scanner to verify the patient and capture data from charts and medicine bottles. Obviously, that technology was a little dated. Medical companies are rapidly investing in newer technology, like QR codes, as mentioned in this short
Kaiser Health News piece
. For a little chuckle, read the comment at the bottom of the story. Instead of typing the long, error-prone string of characters for a stock number or URL, smart phone users can scan a QR code and get a variety of content, immediately.
According to IFXMedical
, 40% of all smart phone users have downloaded a bar code scanning app. Again, the benefits are reduced cycle times and errors.
Simplifying the process
Take a look at an article over at Mobile Enterprise, titled
"Southwest Staffs Flight via SMS System"
. While not everybody wants to pay extra for data access on their mobile phone, most carriers offer unlimited text messaging for very reasonable prices. Plus, SMS, otherwise known as text messaging, is very light on needed resources and will get through when nothing else does. Nearly every phone handles text messages. Sure, using messaging to create a tracking app is not super glitzy, but you don't always have to throw in a bunch of bells and whistles to make something useful and effective. Do you have a story about optimizing your business process using smart phones and mobile technology? How did you develop and integrate your applications and back-end systems? How did your customers and clients react? Send your mobile development process optimization stories to
robreilly@earthlink.net
, and I'll share them with the Dice mobile development community.