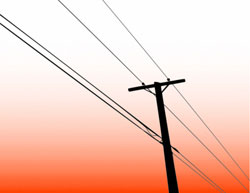 When leaders of the world's economic powers gathered for the G8 summit in Deauville, France, it was actually the second G8 event of the week. In the days prior, French President Nicolas Sarkozy invited technology innovators from around the world to meet in Paris for the newly created
e-G8 Forum
. It was a splashy get-together intended to get big thinkers talking about the future of the Internet and the global economy, and then send their conclusions to the leaders at the G8 summit. Tech writer Andrew Keen
heard two big takeaways:
It is the market, rather than the government, which is best suited to nurturing the digital economy.
And:
We need to encourage market solutions that benefit underprivileged communities and regions, which, to date, haven't had access to cutting-edge Internet technology and services.
For example, take AT&T's takeover of T-Mobile, which will bring 4G LTE coverage to an additional 55 million Americans and reach more than a million additional square miles than AT&T's does now. That service will improve rural healthcare and education. Said FCC Commissioner Mignon Clyburn: "The deployment of broadband can literally transform rural communities." According to
Economic Impact of Wireless Broadband in Rural America
, a February 2011 study from the Rural Cellular Association, bringing broadband access to underserved Americans could create or save 116,862 jobs between 2011 and 2014.
Speed Matters: Benefits of Broadband
, a 2010 Communication Workers of America study, shows that every additional $5 billion invested in broadband infrastructure creates 250,000 jobs. Of course, the federal government isn't letting market forces do all the work.
The National Broadband Plan
has the goal of universal broadband adoption for all Americans by 2014.