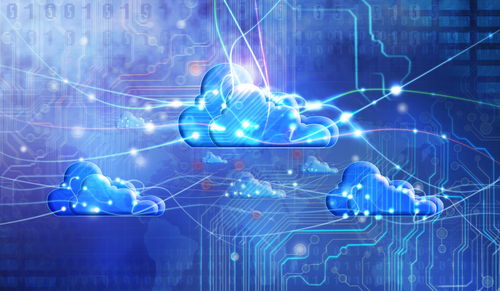 Data storage giant NetApp has announced a new version of its ONTAP data-storage system designed to eliminate the gaps between data stored in multiple clouds or datacenters. Called
NetApp ONTAP,
the product is a clustered version of NetApp's ONTAP data-management system that is able to integrate effectively with versions of ONTAP running on multiple public- and private-cloud installations. ONTAP currently runs as an available service on the cloud services of 175 NetApp service partners, in addition to being sold as a
standalone built into NetApp hardware and
third-party storage devices,
running on Amazon's EC2 cloud, as a Virtual Storage Appliance on VMware virtual machines, and as a
datacenter-storage-consolidation module of Cisco's Unified Computing System
. The clustered version is meant to create secure connections among NetApp installations in various datacenters and cloud services, the better to exchange data, policy controls, monitoring traffic and configuration changes. The result is "a data platform for the hybrid cloud" that is intended as a decentralized mesh connecting data on almost any cloud or storage platform, according to a Sept. 17 blog post from Jay Kidd, CTO of NetApp. The clustered version is designed to offer disaster-recovery and backup among ONTAP instances, automatic translation of data among virtual machines, database cloning, snapshots and integration of applications running on separate platforms, Kidd added. The whole thing is built on top of Clustered Data ONTAP 8.2, which the company introduced in June. In that announcement, Kidd promised the clustered version would deliver
the benefits of software-defined storage models and replace existing slow and inefficient siloed approaches."
Specifications for the application estimate it can scale up to 69 petabytes worth of storage in containers with a capacity of 20 PB each, support 24 controller nodes, 49,000 LUNs, 12,000 NAS volumes and 100,000 clients.
Image:Shutterstock.com/ winui