The number of New Jersey tech jobs is rising, driven by growing employer demand and state incentives. In an interview with Dice News, New Jersey Technology Council CEO and President Maxine Ballen said that the Garden State's tech companies are adding positions while new businesses are also cropping up, resulting in an improving job environment. "There's a comfort level building and companies are adding skilled labor to their workforce," she said.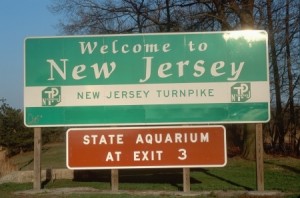 New Jersey is offering incentives to encourage companies to hire technical workers, and also developing funding sources for businesses. Ballen pointed to state training grants for employers and the angel investor tax credit for emerging tech companies. "It's encouraging more hiring and more growth in the seed stage," she said. "Crowd funding's also been a boon to our local industry." New Jersey's tech workforce became the fastest growing in the country after adding more than 5 percent, or 3,600 positions, during the first half of 2013, according to data from the Bureau of Labor Statistics.
Survey Points to Growth
According to the
2013 New Jersey Tech Industry Survey
, 46.5 percent of New Jersey-based tech companies will be increasing staff in the next 12 months. The highest demand is expected to be in custom programming and application development, as well as project management. More specifically, the state's tech companies say they are in need of people with skills in iOS app development, Big Data visual display and mobile app development. Local tech companies are primarily recruiting within the state, with 34 percent of new hires coming from within its borders. International hires came in second, representing 16 percent. New Yorkers accounted for 13 percent, while Pennsylvanians made up 11 percent and Californians 6 percent. Of the state tech employers surveyed, 86.9 percent offered salary as the primary recruiting incentive, while 34.3 percent provided non-compensation incentives, such as flex time and stock options. As the state's tech employers ramp up their hiring efforts, 45.9 percent said the biggest challenge in getting the right employee was finding qualified talent. Survey respondents believed the right person for the job was often difficult to find, because they were already gainfully employed. Many said they were using recruiters to reach out to prospective employees, since the "great IT folks aren't looking for work".