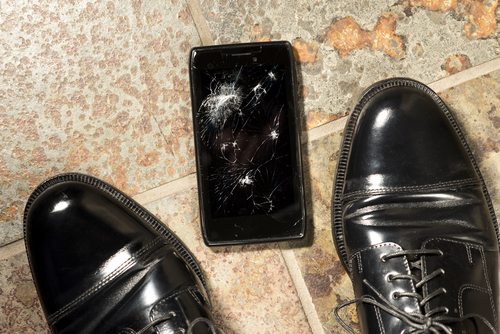 Mobile phones have long presented an enticing target for thieves. Now the New York attorney general is asking Apple, Google, Samsung, and other phone vendors to actually do something about it. "I seek to understand why companies that can develop sophisticated handheld electronics, such as the products manufactured by Apple, cannot also create technology to render stolen devices inoperable and thereby eliminate the expanding black market on which they are sold," New York Attorney General Eric Schneiderman wrote in a letter to Apple CEO Tim Cook,
according to Bloomberg
. Schneiderman has reason for concern: last October, New York Police Department Commissioner Ray Kelly blamed New York City's rigid crime rate on thefts of Apple products such as iPhones and iPads. "Overall crime is up 4 percent," he wrote at the time,
according to NBC News
. "In the absence of the Apple thefts, we would be experiencing a decline." Like Schneiderman, Kelly questioned manufacturers' failure to install technology that could kill a stolen smartphone. In a separate letter to Google chairman Eric Schmidt, Schneiderman suggested that a healthy black market exists in New York for stolen smartphones. Other municipalities are experiencing similar issues, and many have taken steps to curb those illicit sales; the District of Columbia's Metropolitan Police Department, for example,
runs a Website
asking anyone whose smartphone has been stolen to "contact the carrier and ask to have that device remotely disabled." Chicago police, meanwhile,
have expressed frustration
over the thriving stolen-smartphone market in that city. The nation's major carriers participate in a national database meant to curb smartphone thefts by tracking stolen devices' ID numbers, but that hasn't done much to curb the overall rate of swiped devices. And while more attorneys general have called for the manufacturers to install "kill switches" in smartphones, they haven't secured any agreements on that front; the "Find My Phone" apps for
iOS
and
Android
are probably the best solutions at the moment, along with
a variety of apps
that lock down data. Carriers and manufacturers certainly benefit from any customer who needs to buy multiple replacement devices. (In theory, installing a "kill switch" or similar measure into smartphones wouldn't necessarily affect those companies' bottom line to an inordinate degree.) The bigger question now is whether the states' attorneys general will resort to harsher tactics in order to get those carriers and manufacturers to do more to curb theft. In the meantime, locking your smartphone with a password can go a long way toward securing your data if the worst happens.
Image: jwblinn/Shutterstock.com