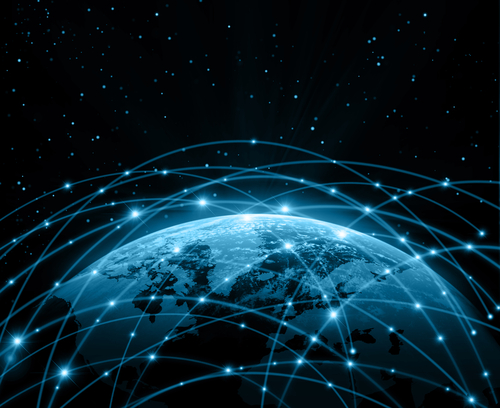 Here's cause for a little Monday optimism: A majority of experts interviewed by the Pew Research Internet Project think the Internet will remain free in coming decades. Unlike most Pew surveys, which are randomized and meant to represent a broad swath of the American population,
this latest research
is described as a "canvassing," with hundreds of technology experts invited to leave their opinions on the future of the Internet. To those 1,400 willing to submit to questioning, Pew opened with a simple query: "By 2025 will there be significant changes for the worse and hindrances to the ways in which people get and share content online compared with the way globally networked people can operate online today?"
Click here to see Internet-related jobs.
A full 65 percent of experts responded "no"—certainly optimistic, although many of those respondents expressed that sentiment more out of blind hope than evidence-based theorizing. Pew then drilled down a little more, asking the experts to describe what they believed were "the most serious threats to the most effective accessing and sharing of content on the Internet." The answers could be reduced to several themes. Many experts thought that nation-states' continuing attempts to block, filter and segment the Internet represented a continuing threat. "Some participants also predicted that regional differences in politics and culture will continue to spawn efforts to hinder access and sharing online," Pew summarized. "Already access and sharing are hindered by parochial national laws. The European Union's privacy initiative can be a serious bottleneck, and the Safe Harbor regime is in jeopardy." But many of those queried also pushed back against this view, suggesting that regulations promoting openness will gain momentum over the next several years. The experts' second big "threat theme" was a loss of trust "in the wake of revelations about government and corporate surveillance," especially if surveillance increases over the next few decades; however, improved encryption and security technology could make such surveillance more difficult. The third "threat theme": commercial pressures rendering the Internet more "closed." According to Pew, a "significant" number of experts thought that the increased monetization of Internet activities could impact "the fate of network neutrality; restrictions on information exchange affected by copyright protections and patent law; and governments' and corporations' general lack of foresight and capability for best enabling the digital future due to a focus on near-term gains." The fourth theme is similar: Some experts are concerned that, in an effort to throttle back information overload, individuals and companies may actually hinder the ability to share content online. Despite those dire possibilities, many of the experts professed optimism about where the Web is going. "The Internet will become far more accessible than it is today—governments and corporations are finally figuring out how important adaptability is," Vint Cerf, widely recognized as one of the "fathers of the Internet," told Pew. "AI [Artificial Intelligence] and natural language processing may well make the Internet far more useful than it is today." But that usefulness is dependent on certain scary things not happening.
More Articles
Image: Toria/Shutterstock.com