[caption id="attachment_2300" align="aligncenter" width="400"]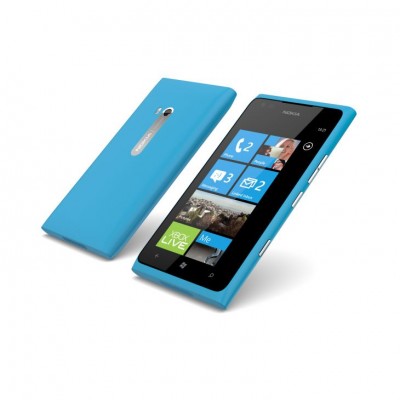 Nokia's Lumia phones run Microsoft's Windows Phone OS[/caption] Nokia might be on the ropes when it comes to smartphone market-share and revenues, but that's not stopping the company from taking on its rivals in another arena: patent infringement.
Nokia
is claiming that Google's Nexus 7 tablet, manufactured by Asus, infringes on patents related to the IEEE 802.11 WiFi standard. "Nokia has more than 40 licensees, mainly for its standards essential patent portfolio, including most of the mobile device manufacturers," a company spokesperson told
The Inquirer
. "Neither Google nor Asus is licensed under our patent portfolio." That spokesperson added that any company "not yet licensed under our standard essential patents" can "sign up for a license," hinting that Nokia won't necessarily pursue a lawsuit against
Google
or Asus. Nokia's claims could complicate things for Google, which has introduced the Nexus 7 as a flagship Android tablet. Should the situation escalate into a full-on patent dispute, it wouldn't be Nokia's first. The Finnish company previously engaged in a two-year brawl with Apple over patent infringement, which ended in 2011 with Apple paying Nokia an undisclosed one-time fee. Nokia claimed that
Apple
had violated patents related to everything from multitasking and Bluetooth technology to data synchronization. By its own account, Nokia has spent tens of billions of dollars over the past decade researching mobile technology, creating a giant patent portfolio in the process. Considering the number of patent-infringement lawsuits currently in play between some of the world's biggest tech companies, such a portfolio can guarantee a certain degree of safety. Nokia also has a vested interest in anything that troubles Google and its manufacturing partners. At one point, seeking a new way forward, Nokia could have embraced Android as a replacement for Symbian and its other homegrown operating systems; instead it opted for Windows Phone, which powers its flagship Lumia line. While Windows Phone lacks the apps of iOS and Android, it offers tight integration with cloud services and a rather unique interface built on colorful tiles linked to applications. It was a risky decision, to say the least: in terms of market-share, Windows Phone lags well behind Apple's iOS and Google Android. But Nokia CEO Stephen Elop felt that embracing Windows Phone would give the company a better chance at standing out, than if the company simply produced Android devices to join the dozens already out there. In launching the Lumia line, however, he also placed Nokia head-to-head against the two most dominant mobile operating systems on the market—a competition supplemented with some patent-infringement action.
Image: Nokia