After speculation and rumors of layoffs, a Northeast Utilities executive has finally confirmed that the utility is outsourcing half the work of its IT department,
the Hartford Courant
reported. David McHale, the company's Executive Vice President and Chief Administrative Officer, told the paper that half of NU's 400 IT employees in New England will be impacted. About 70 percent of the company's IT employees are based in Connecticut, 25 percent in Massachusetts, and 5 percent in New Hampshire.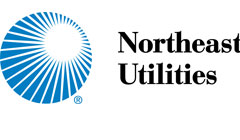 In the next six to seven months,
Infosys
and
Tata Consultancy Services
will take over the bulk of the department's work, the paper said. The two companies will keep about 60 percent of outsourced work in Connecticut. No further details were given as to where the other 40 percent of the work will be done. Last month,
we reported
that NU has been working hard to realize anticipated cost savings from its merger with Massachusetts-based NStar, a deal that closed in April 2012. Northeast Utilities' employees leaked that the Connecticut utility was planning to
streamline its IT department
by outsourcing hundreds of positions, though at the time the company wouldn't confirm or deny the reports. In a statement, Connecticut House Majority Leader Joe Aresimowicz said he was "disappointed, and quite frankly, disgusted that NU is slashing good-paying Connecticut jobs." Aresimowicz represents Berlin, Conn., where the company is headquartered. Connecticut state officials and lawmakers are evaluating whether the layoffs are in compliance with the NStar merger agreement.
The Boston Business Journal
reported that Northeast Utilities laid off about 173 employees in 2012