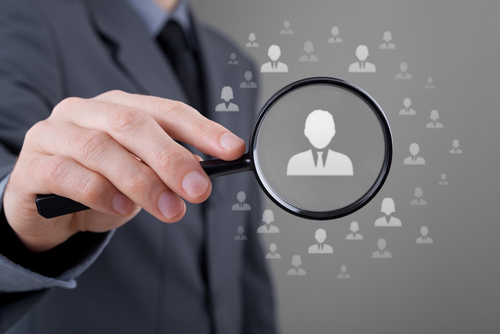 The NSA Internet eavesdropping scandal that embarrassed a list of U.S.-based tech companies (and drove a few out of business) is actually driving business to enterprise software developer SAP and a few other providers based outside the United States. SAP, which is expanding the its enterprise resource planning (ERP) and other software packages to include both on-premise and Software-as-a-Service (SaaS) versions, is building out its Australian datacenter facilities to make room for more business,
according to interviews The Australian Financial Review published Oct. 1.
SAP has seen growing interest in the SaaS version of the human-resources applications it offers from datacenters in Australia, and may have to build a second datacenter there to keep up with demand for other SAP services offered through the cloud. Leaks from whistleblower Edward Snowden made clear that U.S.-based technology companies, including SAP rivals Microsoft, Amazon, IBM and Oracle, are often compelled to hand over the confidential information of customers to NSA or other government agencies. Many non-U.S. companies object to having their customer data handed over to the U.S. government and are looking for both software- and datacenter services elsewhere to avoid the NSA spyglass, Jim Hagemann Snabe, SAP's outgoing co-CEO told the
Financial Review
. "I think the stakes have moved up," he said. "People have realized that you need to manage the data center in a physical location where the jurisdiction fits your assumptions [about data privacy and security]. That's why we see a tendency for local data centers." An August report from the non-partisan but pro-technology Information Technology & Innovation Foundation (ITIF) estimated the U.S.-based
cloud-computing industry could lose between $22 billion and $35 billion
during the next three years as customers leery of NSA surveillance move their data to countries in whose data-privacy laws they have more confidence. "Many foreign customers are now deciding whether the risks of storing data with a U.S. company are worth the benefits, and foreign cloud service providers will ruthlessly exploit this perceived weakness to gain market share," concluded Daniel Castro, senior analyst at ITIF and lead author of
the report.
(PDF) A July survey published by the U.S.-based Cloud Security Alliance showed that
10 percent of the industry consortium's non-U.S. members had cancelled at least one contract
with a U.S.-based cloud provider, and 56 percent were less likely to contract with American companies in the future. In the same survey, 36 percent of U.S.-based companies said the NSA scandal would make competing outside the United States more difficult. "The first question asked in Europe and Asia is, 'Where is your data center?'" SAP's Snabe told Financial Review. "The second is, 'Can you guarantee that the data stays in that physical location? That gives us a huge competitive advantage." Many customers prefer to have data stored in datacenters within their own countries or regions, regardless of scandals over government oversight,
SAP U.S. spokesman James Dever told PCWorld.
"We're building out a network of global data centers, so that's true and in our plans," Dever said, without disputing any of Snabe's statements. "It meets the growing demand for our cloud business." The idea that SAP would push a competitive advantage based on the NSA scandal "is overstated," he added. Other datacenter providers have noticed the same trend, however. Cloud-based enterprise file-sharing provider
Egnyte announced Sept. 26 a file-sharing appliance
called Storage Connect it designates as part of a
"PRISM prevention program."
The appliance is designed to give users secure point-to-point file access without going through a cloud service or a VPN, allowing customers to choose which data to house only within the firewall and which should be allowed outside. In July Swiss hosting provider
Artmotion announced it had seen 45 percent growth in revenue as customers looking for more reliable privacy guarantees.
"Why would you pay someone else to hold your commercial or other secrets if you suspect or know they are being shared against your wishes?"
European Commission Vice President Neelie Kroes said following a European Cloud Partnership Board meeting July 4.
"The NSA scandal has had a chilling effect in Europe, businesses are worried about their resources being controlled by someone else," she said.
Image:Shutterstock.com/ Jirsak