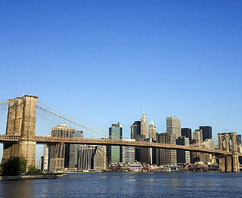 The East Village: A Mini Silicon Alley?:
The first meetup of the East Village tech community included developers, startup founders, Google employees, two journalists, at least one student and the people behind Video Time Machine, currently the number one-selling app in Apple's App Store. Mulitple employees at East Village-based Foursquare also signed up for the meetup, said co-organizer and East Village dweller Chris Carella. The goal: basic networking and idea sharing among creative techs who work all around the city but live in the neighborhood.
BetaBeat
City Cancels $628 Million Timekeeping Contract:
After more than 12 years and $628 million, the scandal-plagued effort to build a CityTime timekeeping system to track city employees will end. Meanwhile, Mayor Michael Bloomberg has sent a letter to the contractor, Science Applications International, requesting it pay back $600 million. He cited a finding from federal prosecutors that the project was permeated by fraud. With the June 30 expiration of the city's agreement with SAIC on the project, a transition period will begin during which the system will be handed over to city workers to maintain.
Crain's
Verizon Is New York's Fastest Network:
Verizon's new 4G LTE network, is the fastest in the city, according to a study by PC Magazine. Sprint 4G and T-Mobile, both of which top 8Mbps, also stack up well. The one to be cautious of: AT&T's, whose network problems are very real.
PC Magazine
Animoto Pockets $25 Million:
New York-based Animoto, which lets anyone create professional-looking videos on the fly, has raised $25 million in venture funding. Its Cinematic Artificial Intelligence technology analyzes and combines images, video clips and music, allowing anyone to achieve post-production results it compares to those of professional TV and film producers. The funding round was led by Spectrum Equity Investors.
Xconomy
How Will Tumblr Make Money?:
New York-based social media tool Tumblr has made high-profile headlines as Lady Gaga and other big names join up. Traffic is way up, but Tumblr doesn't expect to run ads on the site for at least a year or 18 months. So how will the four-year-old company make money? Who knows. For now, its main focus is on increasing its user base and the audience.
DigiDay Daily
High-End Online Shopping May Make Sense:
Shauna Mei, an entrepreneur with an impressive list of investors and contributors, created AHAlife, a website that offers niche products suggested by a variety of "trendsetters and tastemakers." With $3 million invested and celebrities such as Diane von Furstenberg, Wendi Murdoch, Tina Brown, Tim Gunn and Lauren Bush among her experts, Mei hopes to market unique high-end products to people who can afford to pay full price.
The New York Times
Angel Investors Group Has Bet $40 Million:
The New York Angels is a group of 61 individual investors who have put more than $40 million into more than 70 startups since 1997. Vice Chairman Brian Cohen, the founding publisher of Computer Systems News and InformationWeek, works alongside other "angels" such as the very well-known tech investor Esther Dyson and First Round Capital founders Josh Kopelman and Howard Morgan.
Xconomy