You may find it easier to get work for New York City this year if the
Bloomberg administration
gets its way. City Hall wants to end what it calls an antiquated hiring requirement: the Civil Service
exam,
which began in 1883 so people were hired based on their qualifications, not on who their uncle was. Of course, back then job descriptions changed very little from year to year.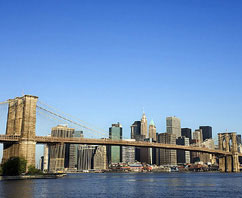 Says the report:
...for some job titles (such as information technology or 'IT' positions) the skills required change so quickly that by the time a competitive exam can be developed, administered, and a list established, the technology related to those examined skills is already outdated, and therefore so are the skills. This situation has been particularly problematic for the Department of Information Technology and Telecommunications (DoITT), which has almost 500 employees in competitive class IT titles and must design and implement major Citywide projects, including data consolidation and 911 system modernization.
Repealing the requirement isn't a slam dunk. Because the new provisions also make it easier to lay off city employees, the administration expects a fight from city labor unions.
--Dino Londis