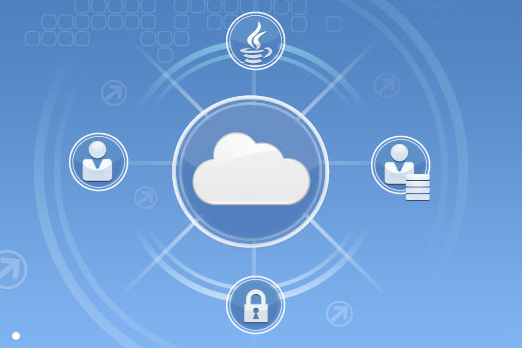 Oracle CEO Larry Ellison claimed during
a June 6 presentation
that the upcoming Oracle Cloud would offer more than 100 enterprise-grade applications. "We are not a niche provider," he told his audience. "We provide all of it in a comprehensive suite of applications." While Oracle certainly intends on offering a broad range of cloud products, at least one analyst has questioned how the company is counting up to that magic "100 applications" total.
Oracle's list
of "application services" gathers its cloud offerings into four broad categories: Oracle RightNow, Oracle Taleo, Oracle ATG, and Oracle Fusion Applications (the lattermost also being the one with the most listed services). "The email cover from the list sent this morning refers to them as '100+ application services,'" Frank Scavo, vice president and principal analyst at Constellation Research, wrote in a
June 11 blog posting
. "As I speculated last week, Oracle is defining 'application services' at a very fine-grained level, almost down to individual programs." For example, in the Oracle Fusion Applications category, Oracle offers six distinct versions of "Fusion Marketing Segmentation," from "up to 500,000 records" to "up to 10,000,000 records" and even "unlimited records." On top of that, Scavo questioned Ellison's insistence that rival cloud offerings lack depth. "I'm also wondering, using Oracle's definition of 'applications,' how many does SAP have?" he wrote. "In his presentation, Ellison said, 'SAP only has SuccessFactors.' Leaving aside my point that Ellison did not credit Business By Design or SAP's line of business applications as cloud apps, how does 'SuccessFactors' count as one application, but Oracle's Taleo counts as 24?"
Cloud Ramp-Up
Whether or not some of Oracle's cloud options deserve to be counted as full "applications" or "application services," it's undeniable that the company plans on moving into the cloud in a big way over the next year. Despite Oracle's sizable presence in enterprise technology, however, another analyst feels it will face a bit of a battle if it truly wants to seize the majority of the business-cloud market. "Oracle positions its Software as a Service business as being 'nearly at a billion dollar revenue run rate,'" Elizabeth Hedstrom Henlin, an enterprise software analyst with Technology Business Research, wrote in a June 18 research note. "However, TBR estimates that nearly half of that run rate can be credited to contributions from the RightNow and Taleo acquisitions." She added: "Acquisitions will continue to play a critical role in amplifying Oracle's public cloud portfolio across [fiscal year] 2013." Flawlessly delivered customer deployments will prove critical in helping extend Oracle's reach beyond its install base, in order to support its cloud-provider claims "amidst a rapidly coalescing segment of lower cost, pure-play competitors." The Oracle Cloud's social and platform services face some hardy competition in the form of not only SAP, but also Microsoft, Google, Salesforce, and a variety of other companies determined to make their mark on the cloud. Faced with that array of opponents, it won't just be a matter of quantity of apps—but also quality.
Image: Oracle