A quick look at some of the movement among IT people this week. After 34 years of employment at
Intel
, Dadi Perlmutter resigned from his position as executive vice president and general manager of the Intel Architecture Group.
Once seen as a likely candidate for Intel's CEO job
, he's credited with the company's success in the PC and server processor markets. His last day has been set for Feb. 20 of next year, at which point he'll begin to pursue other opportunities. [Computerworld]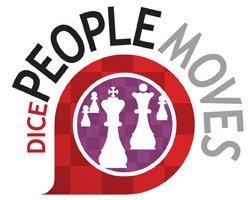 Mark Gillett resigned from his position as corporate vice president for
Microsoft
-owned
Skype
. Sources claim he has another job lined up, though a new position has not yet been announced. [AllThingsD]
Coupons.com
named Mir Aamir, former
Safeway
president of customer loyalty and digital technologies, chief financial officer and chief operating officer. As CFO, he succeeds Richard Hornstein, who will continue as General Counsel and Chief Legal Officer. [CNBC] In the midst of a boycott against its books,
Amazon Publishing's
top executive, Larry Kirshbaum, resigned from his position as editorial head of New York and Seattle adult imprints and children's publishing. He will be succeeded by Amazon Publishing Editor-In-Chief Daphne Durham. [GeekWire] Todd Ray joined intranet solutions provider
Blue Rooster
as executive vice president of strategy. Previously, he was a senior business strategy consultant for
Microsoft's
Enterprise Strategy and Architecture Group. Before that, he was a senior client manager at
Groove Networks
. [GeekWire] Mobile payment startup
Clinkle
named former
Netflix
CFO Barry McCarthy chief operating officer. Most recently, he was an executive advisor to
Technology Crossover Ventures
. He's also served on the board of a number of Silicon Valley companies, including
Chegg
,
Eventbrite
,
Wealthfront
and
Pandora
. [TechCrunch] Clive Downie stepped down from his position as CEO for
DeNA West
, the western division of a Japan-based social-mobile company, after holding the title for under a year. He will join
Zynga
as chief operating officer and will be succeeded by DeNA West CFO Shintaro Asako. [AllThingsD] Advertising platform provider
Nativo
named Oded Cohen senior vice president of engineering. Previously, he was vice president of engineering at
Digital Generation
. [Dice News] Greg Clayman accepted a position as general manager of audience networks at
Vimeo
. Previously, he was executive vice president and general manager of digital strategy and business development at
News Corp
. [Bloomberg] Chinese venture capitalist Hans Tung joined
GGV Capital
, a venture capital firm that focuses on the U.S. and China, as a partner. He brings over 18 years of experience in Internet startups and tech investment banking, and has led investments in multiple startups that have gone on to become industry leaders including
Xiaomi
,
Mafengwo Travel
,
Vancl.com
,
Forgame
and more. He'll be based in Silicon Valley, but will commute between the U.S. and China frequently. [Dice News]
Sherpa
, a combined startup studio and VC fund, appointed former
BabyCenter
CEO Tina Sharkey to be chief executive of Sherpa Foundry, the startup studio branch of the company. [All Things D] Silicon Valley-based ad targeting startup
Drawbridge
hired Kate Burns as VP EMEA. The former
Google
UK director and
AOL
EU CEO will be based in London, leading expansion into Europe, the Middle East and Africa. [TechCrunch] Healthcare Analytics firm
QualMetrix
appointed Christian Ilie to be chief technology officer. He brings over 15 years of experience in healthcare technology, most recently from
Visual Intelligence
, an analytics company that he co-founded. [Dice News]
Do you know of people moving to new jobs inside, or outside, your company? Let us know by emailing tips@dice.com.