A quick look at some of the movement among IT people this week.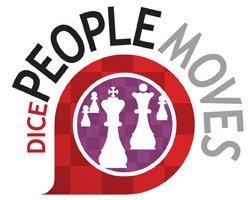 Looking toward
becoming a shopping destination
,
Twitter
hired former
Ticketmaster
President Nathan Hubbard as its first-ever Chief of Commerce. According to Hubbard, his role will be to "go to people who have stuff to sell and help them use Twitter to sell it more effectively." [Dice News]
Greylock
, a venture capital firm, promoted
another member of its team
to Principle. This time, it was Simon Rothman, formerly an executive in residence at the company and the Founder of
eBay
Motors and
Glyde
. Rothman will serve on Greylock's consumer investment team, managing marketplace entrepreneurs and companies. [TechCrunch]
Microsoft
promoted Phil Sorgen, a 17-year veteran of the company, to Corporate Vice President of its Worldwide Partner Group. Most recently, he was Corporate Vice President for the U.S. division of the Small and Mid-market Solutions and Partners business. He replaces Jon Roskill, who served as Channel Chief for three years. [MarketWatch] Jeff Benforte transitioned to the role of Senior Vice President of Communication Products at
Yahoo
. Previously, he was the CEO of
Xobni
, a maker of address book apps and plugins that Yahoo bought in July. Benforte will be responsible for Yahoo Mail, Messenger, Groups, Contacts and Calendar. [AllThingsD] Hugo Barra resigned from his position as Vice President of Product Management for Android at
Google
. He has accepted a position as Vice President of Global Operations for
Xioami
in China. [CNET]
Spotify
hired Jorge Espinel as Head of Global Business Development. Previously, he worked on digital strategy at
News Corp
and
21st Century Fox
. [AllThingsD] Marko Ahtisaari resigned from his position as Executive Vice President of Design for
Nokia
to "pursue entrepreneurial opportunities." He will be replaced by Stefan Pennenbecker. [AllThingsD] Catastrophe modeling firm
RMS
appointed
Alex Barnett to be Vice President of Developer Relations. He brings more than 15 years of experience in developer leadership roles, most recently as Group Manager of Developer Relations at
Intuit
. [RMS]
Do you know of people moving to new jobs inside, or outside, your company? Let us know by emailing
tips@dice.com
.