A quick look at some of the movement among IT people this week.
Comcast
named Matthew Fassnacht Vice President of Comcast Business for the Washington Region. He will focus on implementing Metro Ethernet for businesses with sophisticated networking requirements and bandwidth demands. [Dice News]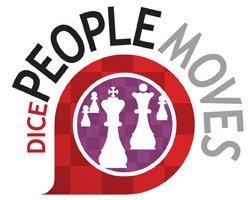 Mark Pincus, Co-Founder of
Zynga
, stepped down as the company's CEO, passing the title on to former
Microsoft
Xbox Chief Don Mattrick. Mattrick was responsible for the team that grew the Xbox 360's installed base from 10 million to more than 75 million, and is credited for building up the game franchises Need for Speed, FIFA and The Sims. Pincus will remain Chairman of the Board and Chief Product Officer. [PrimeZone Media Network]
Apple
hired Paul Deneve, Chief Executive Officer of fashion line
Yves Saint Laurent
for "an unspecified role." According to the company, he'll be working as a vice president on "special projects", reporting to CEO Tim Cook. While his actual responsibilities remain a mystery, Deneve's hire has further fueled the speculation of an "iWatch" being developed. [AllThingsD]
Virtual Piggy
, a parental controlled e-commerce solution designed for teaching kids to manage money, hired Ivo Weevers as Creative Director of Mobile Design. He brings over 15 years of related experience, most recently directing the design of the full Ubuntu operating system portfolio, including the Ubuntu brand, as well as phones, tablets, desktops, apps and cloud services. [virtualpiggy.com] Advertising tech company
OpenX
expanded its executive team. Nicholas Cumins, a former executive at
SAP
, was hired as Senior Vice President of Products. Manoj Goyal, formerly Executive Director and General Manager of Information Optimization for the Enterprise Cloud Services group at
HP
, was hired as Senior Vice President of Engineering. Both will report to Chief Executive Officer Tim Cadogan. [openx.com]
Allegiance
, a customer intelligence tech provider, hired Mike Bready as Vice President of Customer Success. He will work with clients in account management, project management, implementation, technical support and training to pursue the company's customer and employee retention goals. [allegiance.com] Todd Thompson joins home automation services provider
Vivint
as Chief Information Officer. Former CIO JT Hwang will transition to the CTO position. [vivint.com]
Idera
, a server management solutions company, appointed Josh Stephens as Vice President of Product Strategy. He brings more than 20 years of experience in product strategy, network and systems engineering and management. Meanwhile Randy Jacops was appointed Chief Executive Officer. Jacops had been the company's Chief Operating Officer. [MarketWire]
Do you know of people moving to new jobs inside, or outside, your company? Let us know by emailing tips@dice.com.