A quick look at some of the movement among IT people this week: As part of its initiative to transition from an owner-operated business model to an executive leadership model, data solutions company
Information Transport Solutions
separated its CEO position into three distinct roles: CEO, COO and CFO. Steve Meany, previously a manager at
Cisco
, was hired as CEO. Meanwhile, Quincy Minor, previously Vice President of Operations, transitioned to the COO position and Jeff Drury, who acted as COO and CFO, has filled the CFO position. [Dice News]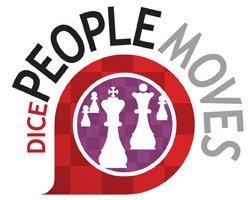 RingCentral
, an enterprise cloud communications company, has named David Berman President. Berman was previously President and CEO of
Affectiva.
[Dice News]
Zumbox
, a digital mail company that offers enterprise SaaS solutions, appointed Gordon Adams to be President and Chief Revenue Officer. Most recently Adams was the Head of Global Sales and Professional Services for a
Tyco
retail unit focused on RFID technology. He brings 25 years of experience and specializes in SaaS, software and outsourcing services. [Marketwire] Analytics Software company
Lavastorm Analytics
named Lacey Brandt Chief Financial Officer. Brandt has more than 25 years of experience in financial management and has previously held CFO positions at
JumpTap
,
Spotfire
, and
eXcelon
. [Lavastorm.com]
Altman, Vilandrie & Company
, a tech consultant, has hired Aaron Cohn as Principal. He's previously held positions as Manager and Strategy Consultant at
Endeavor
Partners
and
Mercator Partners
. [altvil.com]
Do you know of people moving to new jobs inside, or outside, your company? Let us know by emailing tips@dice.com.