A quick look at some of the movement among IT people this week: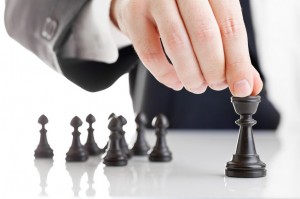 Telecommunications company
Bandwidth
named Brent Mello Vice President of Origination and Messaging Products. He's previously held leadership positions at
Level 3
and
IntelePeer
. Meantime, Ryan Henley became Vice President of Customer Operations, responsible for iRevenue Assurance & Customer Billing, Data Services, the Customer Account Management team and Customer Experience. Most recently he was a consultant for
Advanced Technology Group
. [Bandwidth] With the acquisitions of
Cloud Nine Media
in 2012 and
Endeka Group
this year,
Boingo Wireless
has expanded into new business lines and moved Nick Hulse
into the president's office, reporting to CEO Dave Hagan. Hulse has nearly 25 years of executive experience in sales, marketing, and operations. Most recently he was Chief Revenue Officer for the
Rubicon Project
. [PrimeZone Media] Per Brondum Jakobsen will join
ScrollMotion
as the Chief Product Officer. He's previously led development efforts at
Salesforce.com
,
NetSuite
and
Oracle
. At ScrollMotion, he'll oversee further development of the ScrollMotion Enterprise Platform, a solution for building applications without the need for advanced programming skills. [ScrollMotion] Music software company MakeMusic named Karen VanDerBosch its new CEO. [Star Tribune] NetProspex, a provider of B2B sales and marketing data services, moved CEO and Co-Founder Gary Halliwell to the office of executive chairman. Former President Michael C. Bird will become CEO. [Netprospex.com] Prashant Gandhi has become
Big Switch Networks'
Vice President of Product Management. Gandhi he will oversee the company's complete open SDN suite, consisting of Big Network Controller, Big Virtual Switch, Big Tap and Switch Light, as well as Project Floodlight. Previously, Gandhi was Senior Director of Product Management and Marketing for the Data Center Group at
Cisco
. [Bigswitch.com]
Life Cycle Engineering
appointed Manuel Lovgren to be Senior Vice President of the Engineering Services Group. The group provides engineering and technical services to naval and commercial marine operations. [LCE.com]
QPID Inc.
, which develops electronic health record intelligence software, hired Gary Zakon as Vice President of Engineering. He'll focus on product development and technical hiring to support QPID's upcoming commercial roll-out. [QPIDhealth.com]
GoDaddy
named Scott Wagner Chief Operating Officer and Chief Financial Officer. Wagner first worked for the company when he was dropped into the interim CEO's spot by investor
KKR
. [GoDaddy.com]
OneOcean
, maker of the ClipCard platform for managing Big Data, hired Prasad Saripali as Chief Technology Officer and Executive Vice President. Saripali worked previously as Chief Architect of the SmartCloud Enterprise Cloud Platform at
IBM
. He's also held positions at
Microsoft
,
Runaware
and
Citrix
. [OneOcean]