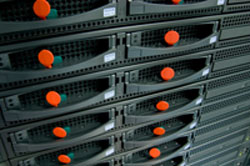 Here's
an IT career hint
that may not have crossed your mind:
One of the most pressing trends this year just might end up being the biggest: performance management. The ability to manage and direct applications to the storage infrastructure and to the right storage medium might be the most important software tool to acquire--and the most critical IT skill to develop--this year.
IT analyst George Crump contends that server and desktop virtualization both demand better performance, and the hardware to deliver it—solid state storage and higher-speed networks—exists. What's missing, he says, is an understanding of which application or virtual machine qualifies for the highest level of bandwidth and the highest level of performing storage.
The IT skill set involved to diagnose and address these problems needs to be developed this year. At the same time that IT personnel are learning the skills, there is a desperate need for the tools needed to provide this information to administrators.
Figuring out how to merge tools that manage application performance, virtualization performance, and storage infrastructure performance into a single app with a single interface isn't easy, but it's a skill in demand at a time when IT departments are being asked to do more with what they have, rather than propose budget-busting upgrades. "In 2012 the job will fall on the performance management specialist to make sure that sudden performance peaks don't shut down critical applications," says Crump. You can read more about
what a virtualization performance specialist is
, keeping in mind that performance improvement in general is always a coveted IT skill. The
Dice job listings
prove it.