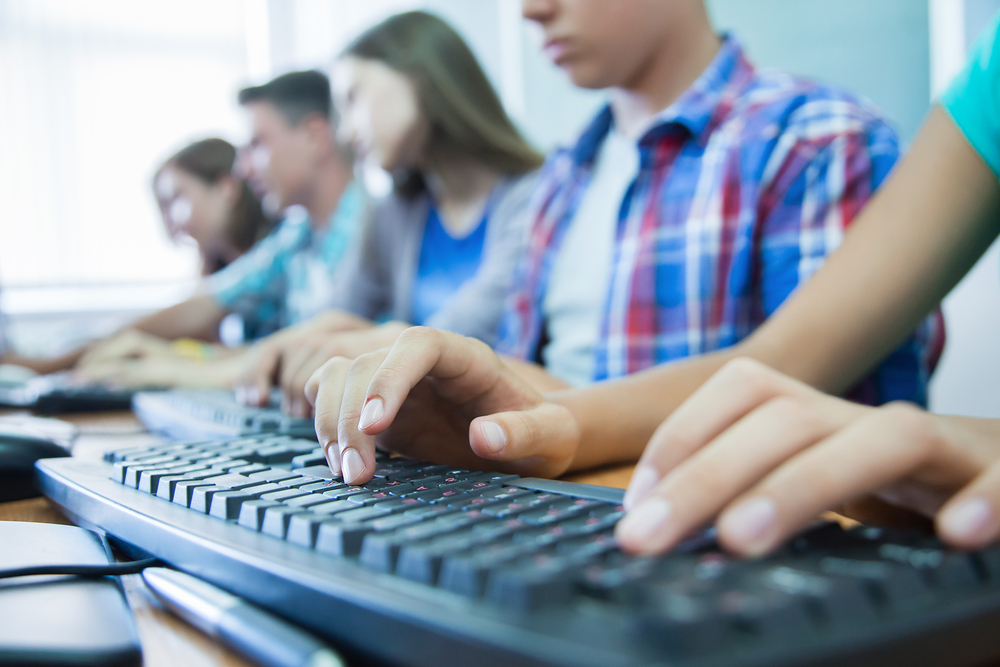 Although boot camps alone
may not lay the foundations
for a tech career, it's hard to deny their popularity. The number of programs continues to grow; tuition alone can run from between $5,000 to $20,000 for a full-time program (with the average coming in at about $11,000), according to the review site
Course Report
. Identifying the right boot camp isn't something to approach lightly. If you're considering a boot camp, bear three things in mind:
Full-Time and Immersive Programs Aren't for Everybody
"The approach is biased toward people who can make the commitment, who have the ability to learn quickly and won't be overwhelmed by a fire hose of material," said Kush Patel, CEO of San Francisco-based App Academy.
The Best Programs Take a Social Approach
With those programs, the majority of time is spent in peer programming or small-group work. Students need to be comfortable working with both peers and instructors one-on-one. If you're more comfortable in a classroom and working through assignments on your own, a boot camp is likely not for you.
A Counterintuitive Point
A specific programming language or technology should rarely be the decisive factor in choosing a boot camp. Even though many programs focus on a particular language or set of languages, the top programs really aim to teach you the best practices in software development. "We want to teach people how to think like a programmer, present themselves like a programmer," said Michael Girdley, CEO of Codeup in San Antonio, Texas. "We're not an air-conditioning repair school." Patel agrees with that idea. "I don't necessarily think the best way to learn JavaScript or Python is to go to a specific boot camp for them," he said. "Go to the school with the most rigorous instruction. Then you'll know how to pick up new technology, new frameworks and the like."
Your Research Checklist
With all that said, how do you find the boot camp that's right for you? In 2015,
67 coding boot camps instructed more than 16,000 students in the U.S.
, a 138 percent increase from 2014. Some criteria (such as location, duration and cost) may be easy to settle on. But you also need to consider the quality of the program and the results realized by its graduates. How do you measure those? Try these approaches:
To get a sense of the experience, Girdley suggests looking at online reviews. Patel recommends Yelp in particular, but websites such as Course Report and SwitchUp also offer reviews and ratings. Talk to graduates of the programs you're considering; Girdley thinks it's a red flag when a camp won't identify alumni or put you in touch with its students.
Dig into the characteristics of the boot camp's students, both when they're coming into the program and after they've completed it. For example, how much money did they make when they began the boot camp, and what salaries were they offered when they graduated? Also, what kind of backgrounds do they have? Figuring out their degrees and experience will give you an idea of the type of people who pass through the program.
Which companies hire the boot camp's graduates? Are they going to brand-name employers such as Google and Facebook, or do they join well-funded startups in New York or Silicon Valley? (Or as Patel puts it: do the employers set a high technical bar?) Most of all, find out the proportion of students who find jobs soon after graduating.
Though opinions differ on how long the optimal program should last, it's hard to imagine learning the basics of software development in less than 12 weeks. (Codeup's Girdley believes 16 weeks are needed.) A good rule of thumb: The shorter the program, the harder the questions you should ask about its methods.
Look hard at the boot camp's instructors and their experience. You want instructors who've spent time developing real projects under real business pressures. In addition, the lower the ratio of instructors to students, the better; find out how much time you'll spend working directly with the faculty. "One-on-one instruction with a really good tutor is the most effective method of learning," Girdley said. "If you're going to get one-on-one time, I don't think you can go wrong."
Do they put their money where their mouth is? Many top boot camps offer some kind of guarantee that you'll find work after graduation. Codeup, for example, refunds 50 percent of its tuition if a student doesn't find work within six months. App Academy bases its on a percentage of each student's first-year salary, and doesn't expect payment until they're hired.
Do they support your job search? The best boot camps can be as intense in their approach to career advice and coaching as they are to teaching software development. Look for a program that has close relationships with employers, offers one-on-one time with its career staff, and will continue to support you with advice and networking even after you've landed your first job.
Finally, ask around. Patel suggests talking to engineering hiring managers, most of whom have probably interviewed graduates from a number of programs. Also, seek out the opinions of recruiters and your network about which boot camps seem most promising for someone with your particular career plans.
At the end of the day, Girdley points out, much depends on your own commitment. "I can't sell you a pill to lose 20 pounds in a day," he said. "This is hard work, and anything hard requires time and effort."