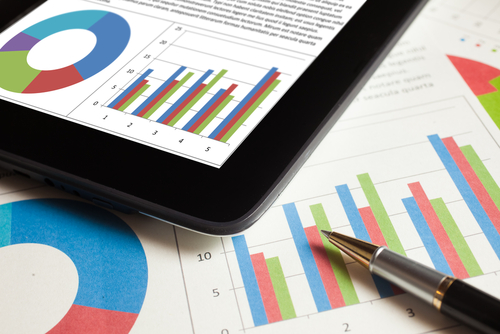 It's no secret that the momentum of the Bring Your Own Device (BYOD) trend has surged like a tidal wave across organizations of all sizes and industries. Employees everywhere continually seek ways to incorporate their personal devices into work, and today are pushing advanced consumer technology and the bring-your-own-anything essentially BYO approach deeper into the office than ever before. For organizations that have embraced BYOD, it's also no secret that both employees and the business itself can benefit from this trend. Employees, of course, gain greater flexibility for anytime, anywhere work, plus the ability to use the devices and applications with which they are most comfortable. Organizations can help boost worker productivity and collaboration while helping to increase employee satisfaction. All good. What isn't good, though, is the security nightmare that can result from all those different devices accessing the network. Data security issues surrounding BYOD are not just possibilities, they are probabilities. According to a recent
survey
of IT executives and CEOs, nearly half of companies that permit BYOD have reported experiencing a data or security breach as a result of an employee-owned device accessing the corporate network. By moving toward a user-centric approach, however, organizations can reduce the security risk presented by BYOD. A user-centric approach that focuses security policies on user profiles, rather than devices, can balance overall user experience and still maintain appropriate levels of security. Map user tasks to roles defined by what each employee does, then determine what level of access each role needs, and which applications you need to support each role. By managing BYOD through the user's profile, IT doesn't have to go through a major change on the backend, or require multiple policies for every device an employee may use. A user-centric approach means that security for every IT system the user touches—whether remote, PC or other device—is determined by the understanding of who that person is. As users bring more new devices into the IT environment, those devices can be integrated faster because they are automatically configured in accordance with the policies in the user's profile. Users should be able to deploy their security policy seamlessly across boundaries, and the company needs to feel confident that this will happen. The best way to protect and secure your BYOD environment and your corporate assets is to employ multi-layered, end-to-end management that covers everything from the device, to the network, to the data center. The layers of end-to-end management include:
The devices that enable access to corporate information and applications
The enterprise workspace that contains enterprise content within the device
The network access that transports enterprise data and applications across domains (home, worldwide, on-campus)
Systems management for the device, application, and user-level policy that grants access from personal and corporate devices
Application enablement that provides access and authorization to enterprise applications; support for local, hybrid and remote execution; and data-in-flight protection
The enterprise applications that provide access to enterprise information.
This is user-centric, end-to-end management, and if you're taking this approach to securing your BYOD environment, you can be confident that your network is protected every step of the way, in every single instance
.
If you're not, you should be prepared for some data security probabilities. Security doesn't mean being limited. Security allows you to take BYOD and turn it into a competitive advantage for the
company, especially when it comes to attracting talent who expect to use their own devices and will work harder when given that opportunity.
Roger Bjork is director of Enterprise Mobility Solutions Go-To-Market at Dell.
Image: Minerva Studio/Shutterstock.com