What's New This Quarter
Raleigh has enjoyed the second highest rate of migration of any metro area over the past five years, and the local tech industry has certainly played a role. Recently, Forbes ranked it third in its annual list of best places for business and careers (Des Moines was No. 1).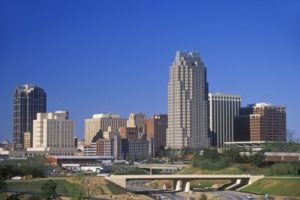 The Research Triangle tech community is encouraging more startup activity. After first opening in Durham, American Underground, a network of startup hubs, will open another location this fall in downtown Raleigh. That new office, @Raleigh, will host more than companies: It will also be home to Bandwidth Labs, the incubator arm of Bandwidth, a leading local innovator. Long known for its life science and biotech endeavors, the Triangle is also starting to get a slice of Wall Street action. Ipreo, a global leader in providing market intelligence, data, and technology solutions to participants in global capital markets, has been lured to Raleigh by $4 million in state incentives. It plans to hire 250 people by 2017. COO Kevin Marcus said the firm wants to recruit analysts from nearby universities."We narrowed in on the Raleigh-Durham area in large part because of the strength of the university system, the secondary school system, as well as the quality of life."
Skills in Demand
Local recruiters say demand is strongest for database managers, network administrators, desktop support staff, Web developers specializing in Java and .NET, business intelligence experts, and data warehousing experts. "There's still a huge demand for Java developers and .NET candidates," says Mason Evans, managing director for recruiting firm
Randstad
in Durham. "Also, there are a growing number of business analyst and project manager positions open, and a need for mobile developers."
Trends
According to IT recruiting firm
Robert Half Technology
, 15 percent of Raleigh-area CIOs plan to expand their teams this quarter, up 1 percent from the previous period. Another 65 percent plan to hire for open IT roles. "Salaries are increasing due to demand and a small candidate pool," says Evans.
Leading Industries
Biotech/Science
Pharmaceuticals
Financial Services
Information Technology
Healthcare
Local Employment and Research Resources