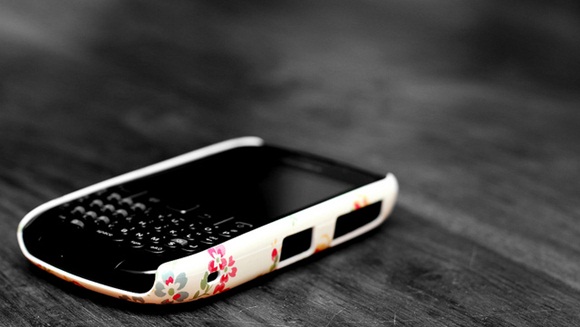 RIM is the only smartphone platform to see negative growth in subscribers during the three month period ending September 2011, according to the latest data
released by comScore
. The BlackBerry maker
lost more than 1.8 million subscribers
and saw its market share drop from 23.5 percent to 18.9 percent. Every other player gained subscribers in the same period, including Microsoft and Symbian, though both are still seeing declines in terms of platform market share. Google's Android and Apple are the two top gainers, though the former is growing twice as fast. That makes perfect sense when you consider there are countless Android models out there compared to Apple's limited offerings. Android gained approximately 7.8 million users, bumping its market share from 40.2 percent to 44.8 percent. At that rate, it will hold more than half the market in no time. On the other hand, Apple is seeing a slower growth. During the period it gained 3.2 million users and 0.8 percent market share. The company now holds 27.4 percent of the smartphone market.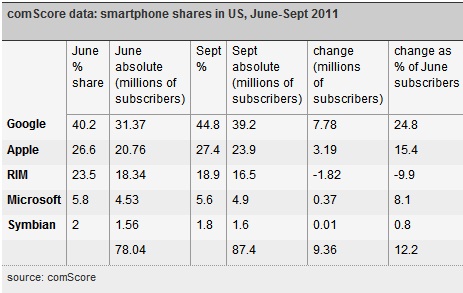 In order to recover from its spiral dive, RIM is reinventing the BlackBerry with the new BBX operating system. The Verge earlier
published a photo
alleged to be first BBX powered smartphone, dubbed BlackBerry London. BGR
verified the photo
with a "trusted source." The device may be released in Q3 next year according to the report.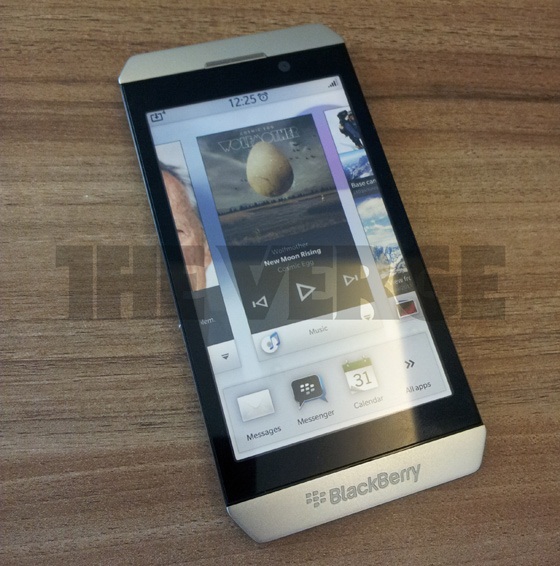 Photo:
Chris Owen