Although the defense sector has been the focus of discussion on how sequestration will impact technology, the overall industry is sure to feel the pain as well.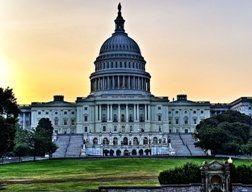 For those of you who haven't looked at the news for the last six months or so, sequestration is the name given to the automatic spending cuts that began to slice into both domestic and defense programs on March 1. In California alone, a minimum of 5,000 tech jobs, excluding those in aerospace and defense, are expected to be cut because of sequestration, says Trey Hodgkins, TechAmerica's senior vice president for global public sector. "That represents over $1 billion in payroll losses in California alone."
Big Boys, Big Contracts
The list of tech titans that receive millions and billions of dollars in U.S. defense contracts is long and weighty. According to Washington Technology's
2012 Top 100 Rankings,
a number of Fortune 500 IT companies are included in the list:
And although Microsoft isn't on the list, late last year it scored a coup by landing a three-year, $617 million joint-enterprise license agreement to provide its products to 2 million IT users tied to the Department of Defense.
Sequestration by the Numbers
Under sequestration, $85 billion is expected to be cut from the federal budget between March 1 and the end of the fiscal year on Sept. 30. Meanwhile, Congress faces a March 27 deadline to replace the current stop-gap budget with a final version. Hodgkins says he's been hearing on Capital Hill that the budget Congress is likely to pass by then assumes the sequestration cuts will remain in place during its term. While contracts that are already funded are safe, Hodgkins says multiyear agreements — which typically come up for one-year extensions — are expected to be affected by the sequestration cuts.
Who May Take the Biggest Hits
TechAmerica, which represents the IT industry in Washington, believes the Department of Defense will take most of its budget cuts in operations and maintenance accounts, which fund workers who repair things like military hardware. "The impact to tech won't be so much the people that deliver widgets," Hodgkins explains. "It will fall more on the service businesses that provide developers, IT architects and engineers." One global services contractor, CSC, is taking a wait-and-see approach to how sequestration will affect its business. Marcel Goldstein, a company spokesman, says that CSC is monitoring sequestration's potential impact on clients, employees and business plans, but "is not aware of any official planning guidance from the government regarding how sequestration will be implemented. There are many variables in how the law could be implemented that will determine the specific impacts." Overall, Hodgkins believes the tech sector will fare better than other industries. "The tech sector is different because there are things going on in government that will continue to bolster the tech sector," he says. "Government agencies are migrating to cloud computing and will need data storage and mobile apps."
Related Links